Klaas Sijtsma receives honorary medal for his special merits to Tilburg University
After a long and impressive career, Professor Klaas Sijtsma said farewell to Tilburg University. He did this with a speech about the importance of measurement, statistics, psychology, and life-long learning. Sijtsma received the university medal as a token of appreciation for his special merits to the university.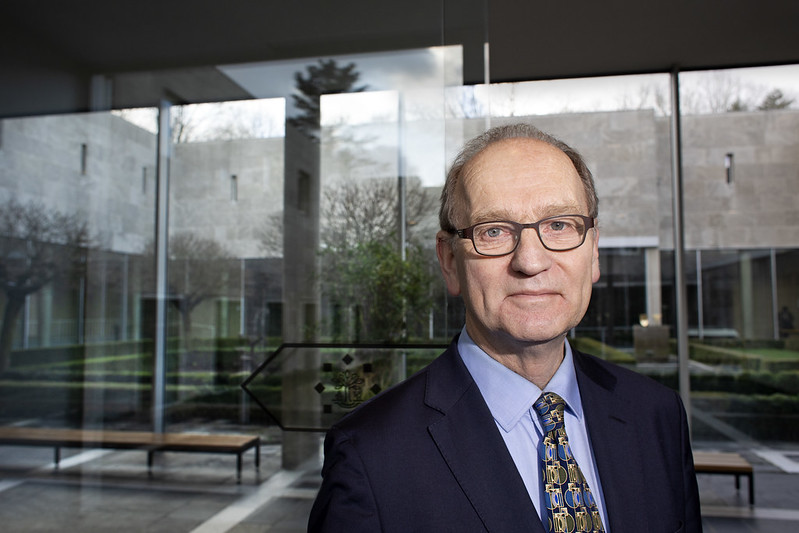 In his valedictory speech, Sijtsma addressed the importance of measurement and statistics for the quality and integrity of science, particularly within psychology. He called for this importance to be conveyed to future generations of both students and researchers.
His speech is in keeping with his specialty: psychometrics, or the study of the mathematical and statistical requirements that data derived from psychological tests and questionnaires must meet so that the test or questionnaire is a reliable measurement tool for psychological characteristics.
Throughout his career, Sijtsma gained extensive experience in guarding the quality and integrity of science, not only in his contributions to research and statistics education but also as a crisis manager at the time of the Stapel affair in 2011. At that time, he replaced the fraudulent Diederik Stapel as Dean of the Tilburg School of Social and Behavioral Sciences.
Sijtsma was appointed Full Professor of Methods and Techniques of Psychological Research at Tilburg University in 1997 and is the author of several scientific publications. In addition, the professor held several board positions, including Head of Department of Methodology and Statistics. From September 1, 2019 to November 19, 2021, he also served as interim Rector Magnificus, leading the university at the time of the coronavirus pandemic. His many special achievements make that Sijtsma was presented with the University Medal by Rector Magnificus Wim van de Donk during his farewell.
With a "guest" appointment, Sijtsma will remain involved with Tilburg University in the coming years. He will also continue to supervise PhD researchers.
Translated by Language Center, Riet Bettonviel