This is what happened this summer
The campus was quiet, empty, and lonely this past month. But in a normal way, for once not enforced by Covid and lockdowns. Did nothing really happen? Well, no, not at all. Therefore, here is an overview of big and small things that did happen in the past few weeks.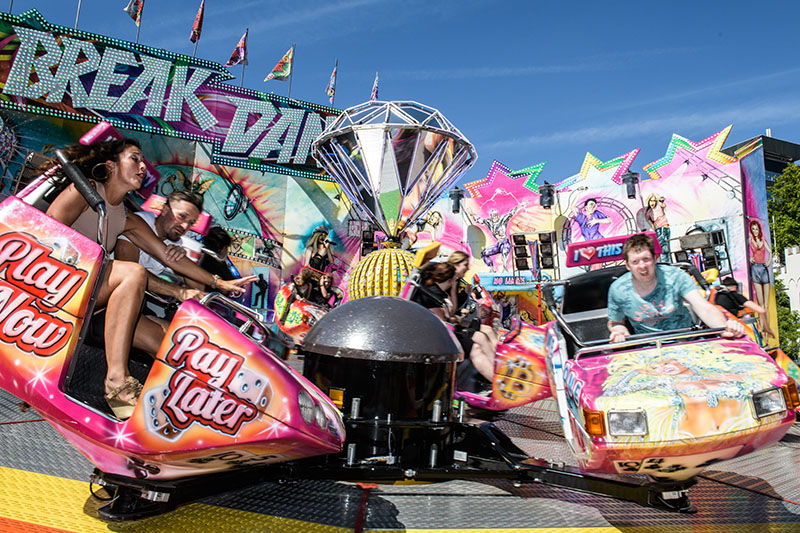 Turning, falling, shaking, spooking, screaming, sweets, and cuddly toys that were way too big
And suddenly there it was again: the largest and most normal fun fair in the Benelux. The annual pounding, screaming adrenaline party in the center of Tilburg. The weather was good, sweets were plentiful, Monday was pink and the crowd was highly civilized (in Dutch) ("The number of fun fair-related arrests could be counted on two hands.") With this year's parade of the volunteers of the bear liberation front trying to wrestle home their way-too-big cuddly toys that they won. It was beautiful to watch again from behind a beer on an outdoor café.
Kedeng kedeng
The train between Tilburg and Eindhoven was of course the inspiration for the Guus Meeuwis's superhit Per Spoor. Dutch railway company NS is working on that track near Boxtel these weeks. They promise it will be even better and even faster. Good news for future Eindhoven-Tilburg rail student. Meanwhile, it is less good news for TOP participants, as the work will continue until August 26 and will, therefore, be in progress during the TOP week. The NS is deploying coaches and local buses.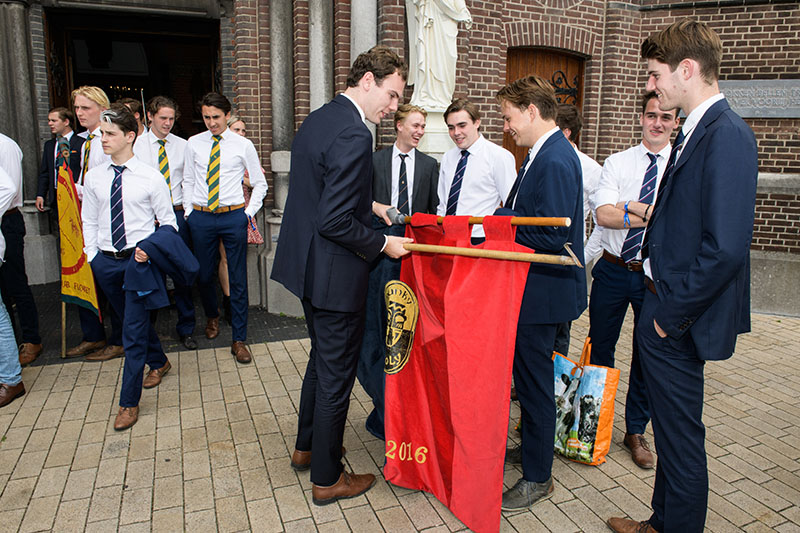 Anniversary week Olof
Like the university, Tilburg Student Corps St. Olof turned 95 this year. That makes 2022 a lustrum year (number 19) full of special activities, an lustrum theme Synchronous and also a lustrum week. It began, of course, as befits a Catholic student organization, with a Holy Mass in the Heike Church on Wednesday, July 13. The Eucharist was celebrated by the ladies and gentlemen Olof members and their fraternity and sorority banners. They also received some uplifting words from Rector Magnificus Wim van de Donk.
The great scholarship lottery
Reviewing research proposals and comparing them to each other. That can turn out to be awkward and unfair. That's why the Tilburg School of Humanities and Digital Sciences wants to do things completely different. The School wants to allocate about a hundred thousand euros internally through a scholarship draw. "We are not going to do reviews and ranking of the research proposals, we are going to raffle the money" Marjolijn Antheunis, Vice-Dean for Research, tells ScienceGuide (in Dutch). The School wants to get rid of the competitive culture and instead create a more sustainable research culture. "Lotteries have so many advantages that we need to move more and more toward that," she says.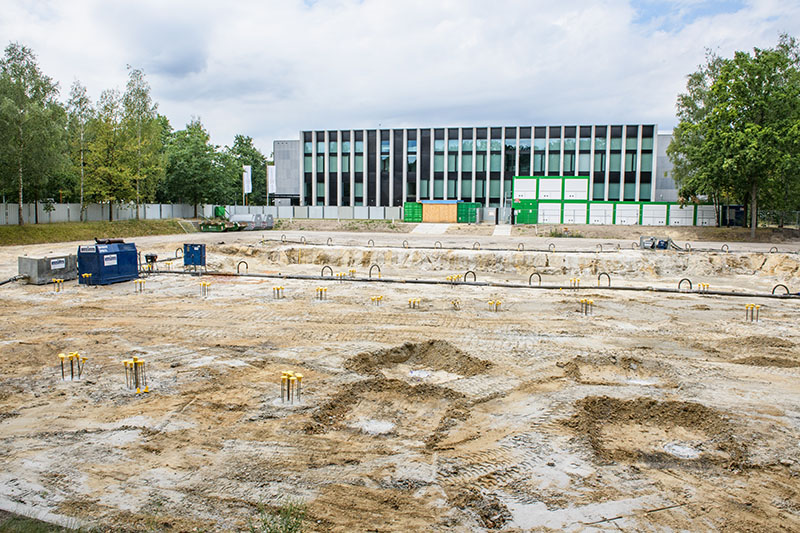 New construction
It may not look like it on the photo, but the construction of the new building in front of CUBE has really begun now. In the presence of Vice-President Paulina Snijders the first pile was driven into the ground mid-July. On that occasion she also revealed the name of the new education building: Marga Klompé. She was the first female minister in the Netherlands. For those who forgot what she looked like, there is a statue of her in the hall of the Dante Building. The new building bearing her name is made of wood and is highly climate neutral. In addition to lecture halls and study areas, the Marga Klompé Building will also have a foyer for events and a kiosk with an outdoor area.
Translated by Language Center, Riet Bettonviel