Renovated library opened festively: 'It was time for a facelift'
Books, balloons, and bubbles. The renovated library officially opened. The refurbishment was largely completed last fall, but a celebratory opening moment was overdue.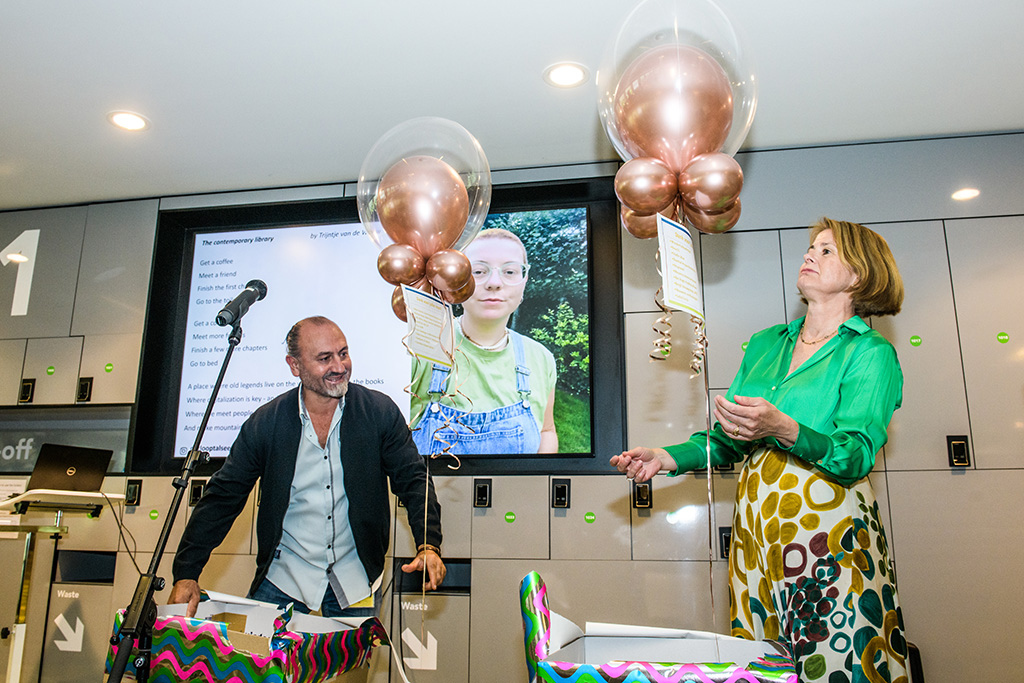 The library was in need of a facelift after a decade, says Paulina Snijders. The Vice-President of the Executive Board officially opened the restyled library last month. On the second floor, at the seating area next to the coffee corner, she addresses a group of employees and interested parties.
It is more than just a facelift: the library has also adapted to today's needs. And that was necessary. 'The library is the most used building on campus,' Snijders said. 'More than a thousand visitors come here every day.'
Special carpet and pleasant workplaces
Regular visitors to the library are probably already used to the new look. Last year, the library was temporarily closed during the summer for the major refurbishment, by the fall most of the adjustments were complete. Then it was waiting for the official opening.
This is a so-called 'midlife update'. An interim facelift in anticipation of the major renovation on the books in about eight years. But for an interim facelift, a lot has secretly changed.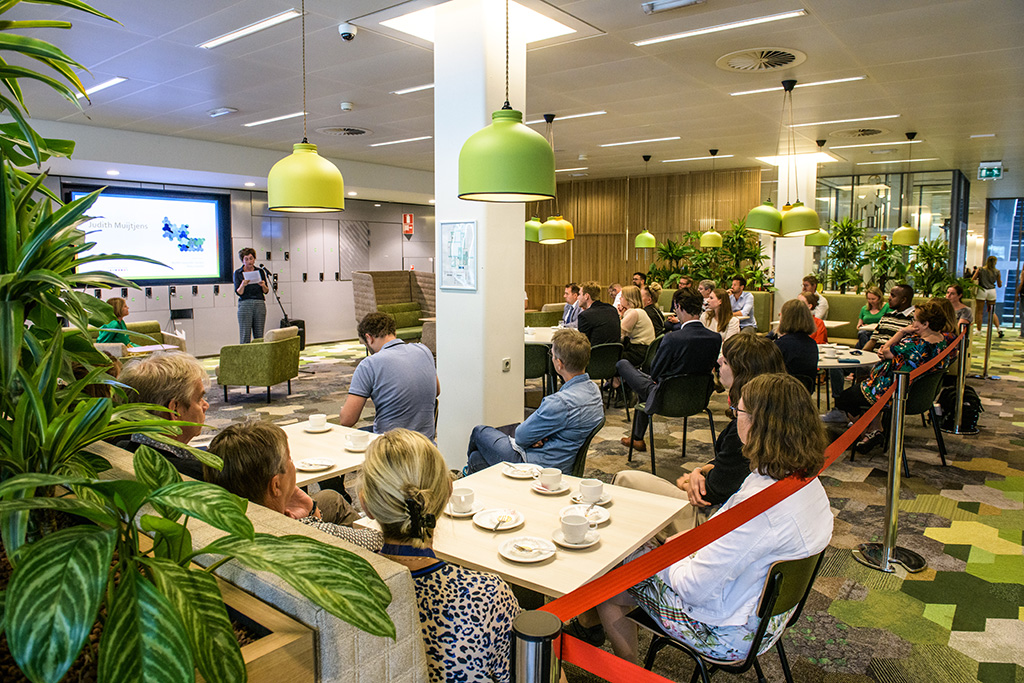 What stands out the most: the carpet. Sustainable and social, made from recycled fabrics, with the help of status holders. The coffee corner was enlarged, workshops were modernized, and books were moved to electric cabinets on wheels. On the second floor, theses by all university employees are on display.
Living room of the university
Another notable change: more greenery. Because plants and green colors stimulate creativity, according to architect Judith Muijtjens. And it creates atmosphere. 'Students clearly indicated that they wanted a pleasant, homely atmosphere,' Muijtjens says. 'It really had to become a place to meet.'
That mission has more than succeeded. The renovated library is alive and kicking. The university's living room can certainly function another decade.
Translated by Language Center, Riet Bettonviel