Tilburg on a budget: Cheap food and nightlife
Towering student debt, rising energy prices and pricey groceries. It's an expensive time to be a student. Do you want to cut your spending but still want to do fun things? This guide full of affordable trips, courses and places to eat gives you tips for a fun, tasty and cheap student time.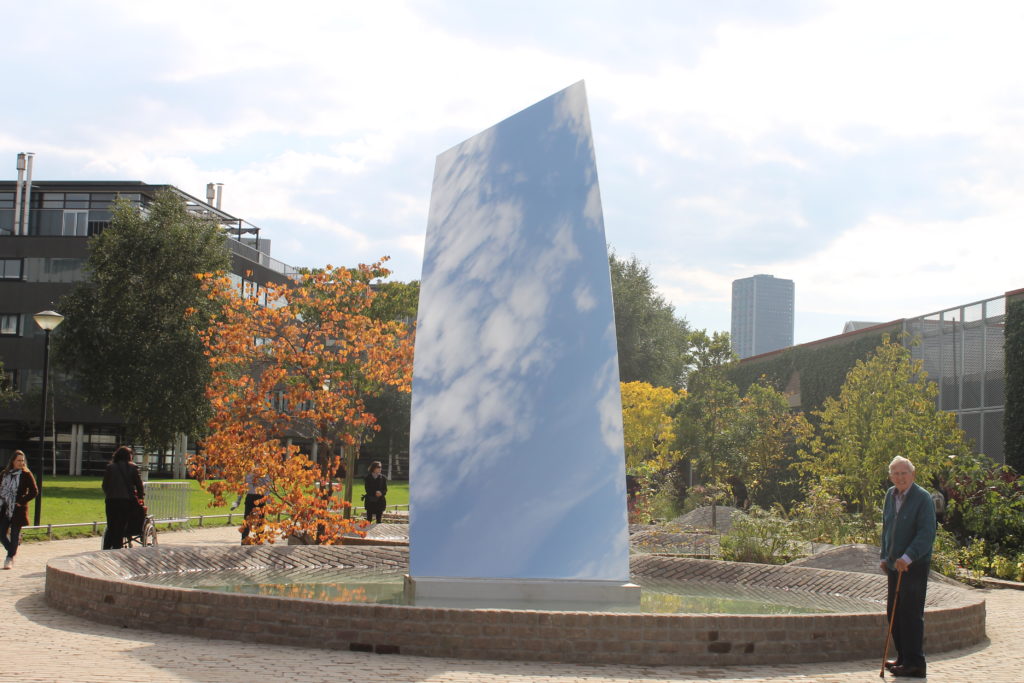 Art and culture
The art and culture lover can indulge in Tilburg. The city is bustling and offers many opportunities. For example, every Thursday evening you can visit the De Pont Museum for free. This independent contemporary art museum is located in a former wool spinning mill.
Currently on view is a collection display by English artist Fiona Banner. Also on view are exhibitions featuring works by Icelandic artist Ragnar Kjartansson and Brazilian-German duo Bárbara Wagner and Benjamin de Burca.
Are you more in the mood for a theater performance? Then visit De Nieuwe Vorst. This theater is located right in the center of Tilburg in a historic villa. The halls are small and intimate so visitors can almost touch the actors, dancers, writers, philosophers or other artists! The program is enormously diverse and students receive a seven euro discount on regular performances upon presentation of student ID or passport.
Also Cinecitta offers students many opportunities for a successful night out. Traditionally, the cinema is known for its arthouse films and fun promotions. For example, every Monday night visitors can enjoy a surprise film for eight euros. This is always a premiere film that is not yet running in other Dutch cinemas and movie theaters. But there is much more to do in the monumental building on Willem II Street. Among other things, you can participate in various (film) courses or listen to a speaker discuss a deeper layer of a film.
Inside the walls of the university there is also plenty to do. Studium Generale very regularly organizes a variety of activities. From music concerts to lectures and from debates to movie nights. Best of all? Most activities are free (or for three euros) to attend!
Food and drink
Being in the kitchen every day to prepare a healthy meal is not always in the cards. Especially around exam periods, it is nice to leave the cooking to someone else. Fortunately, as a student in Tilburg, you don't always have to opt for fast food at such times. There are plenty of cheap, healthy and varied alternatives. On campus, for example, you can eat at the Mensa for a few euros. Here you can choose between a (vegan) hot meal, a freshly made sandwich, a salad or a cup of coffee.
In addition, you can visit Ré's food truck on campus. On Mondays through Thursdays, he provides students (and staff) with a (vegetarian) roti or other world dish for a small fee.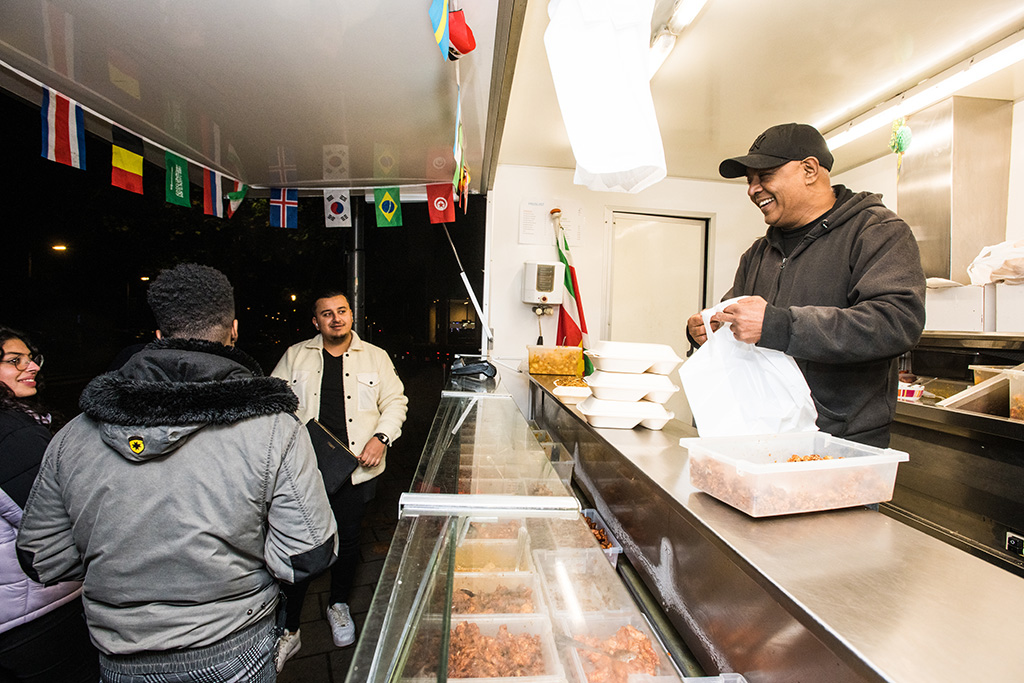 Don't live in Tilburg but still want something to eat before getting on the train home? Then a meal from Eazie is a good idea. This eatery is located at the central station. Starting at seven euros, you can choose a wok meal, a poké bowl or a fresh wrap.
Cheap takeout options can also be found in the center of Tilburg. For example, you can pick up a fresh vegan or vegetarian ready-made meal at FoodAtelier. The menu features different main dishes, salads, soups and quiches every week. In addition to savory dishes, you can also choose sweet cakes and chocolates. A nice touch? The dishes are mostly prepared organically and contain no added sugars! Prices range between four and nine euros.
Finally, the Couscous Bar is also a cheap and healthy option to satisfy your hunger. With prices starting from five euros, healthy and fresh dishes are prepared every day according to classic Moroccan methods.
A breath of fresh air
Besides walks through various natural areas such as the Moerenburg, the Oude Warande, the Wandelbos or the Reeshofbos, you can do much more in Tilburg to get some fresh air. For example, climb the Kempentoren in the Spoorpark to great heights for two euros. It's a steep climb, but the view of the city and nature reserve 'De Kempen' is quite something.
Would you like to sail in the Piushaven? Then you have come to the right place with the guys from De Kuierlat! During the boating season you can rent a whisper boat for fifteen euros per person. For that amount you can sail for two hours in the Piushaven and the Wilhelminakanaal. The real water rats have to be quick, because the boating season ends November 1.
Finally, you can play mini-golf at De Zeven Geitjes for three euros fifty. The burgundy recreation facility is located in a wooded area near the university. Ideal to clear your head with your fellow students after an intensive lecture.
Translated by Language Center, Riet Bettonviel