World-saving disposal activities on campus
Make Tilburg a textile city again by making Tilburg University merchandising out of your old clothes. With that pitch, psychology student Alp Kireç won the "Dean's Den" at the opening of the 2021 academic year. He received a check for 500 euros and a bunch of flowers for it, but now his circular dream is pretty much being realized on campus.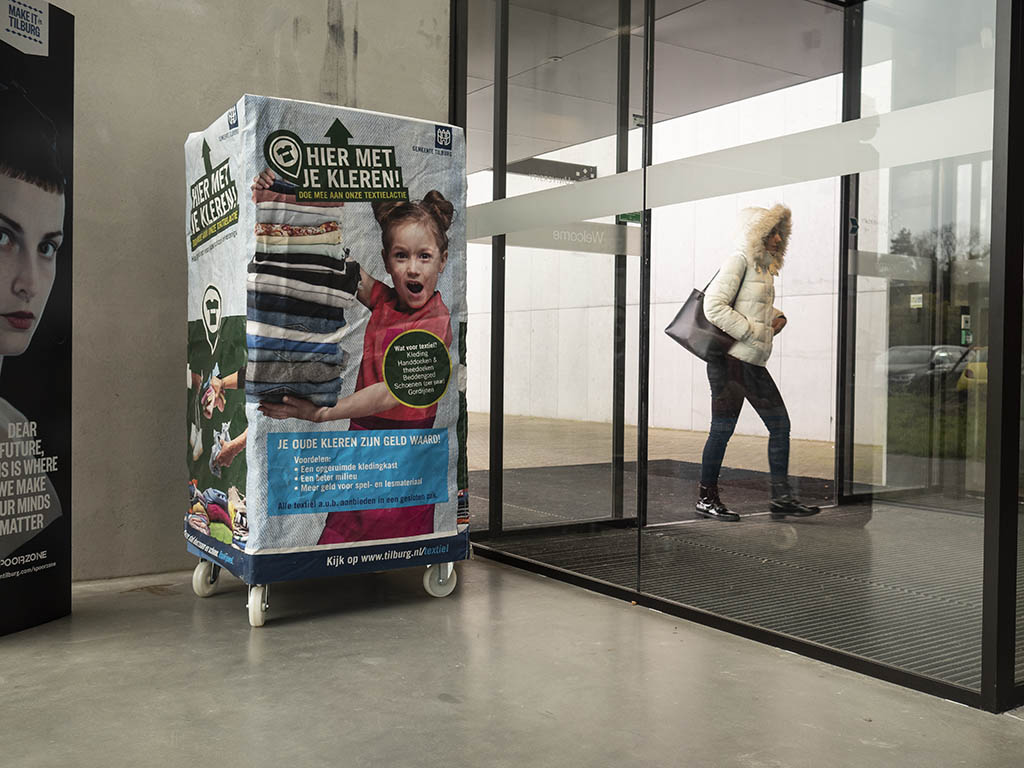 In the mensa, the Cube Building and later the Sports Center, there are now collection containers for old clothes and textiles. On behalf of the Facility Services Division, Marc Horsten is involved in implementing the plan. "The idea behind it is maximum reuse. That you see the fibers of your old jeans back in your new hoodie."
What helps is that Tilburg Municipality appears to have similar circular textile ideals. For that purpose, schools and clubs can even request collection containers from the Municipality. The Municipality takes care of the processing of the textiles and the collector receives compensation based on the kilos collected.
So this is also ideal for Tilburg University, says Horsten. "The clothing is collected by Tilburg Municipality, which has it processed in a responsible way by a Tilburg company. Still, we just haven't been able to come full circle. Ideally, we would have liked the fibers to come back as new clothes on campus. That didn't work out."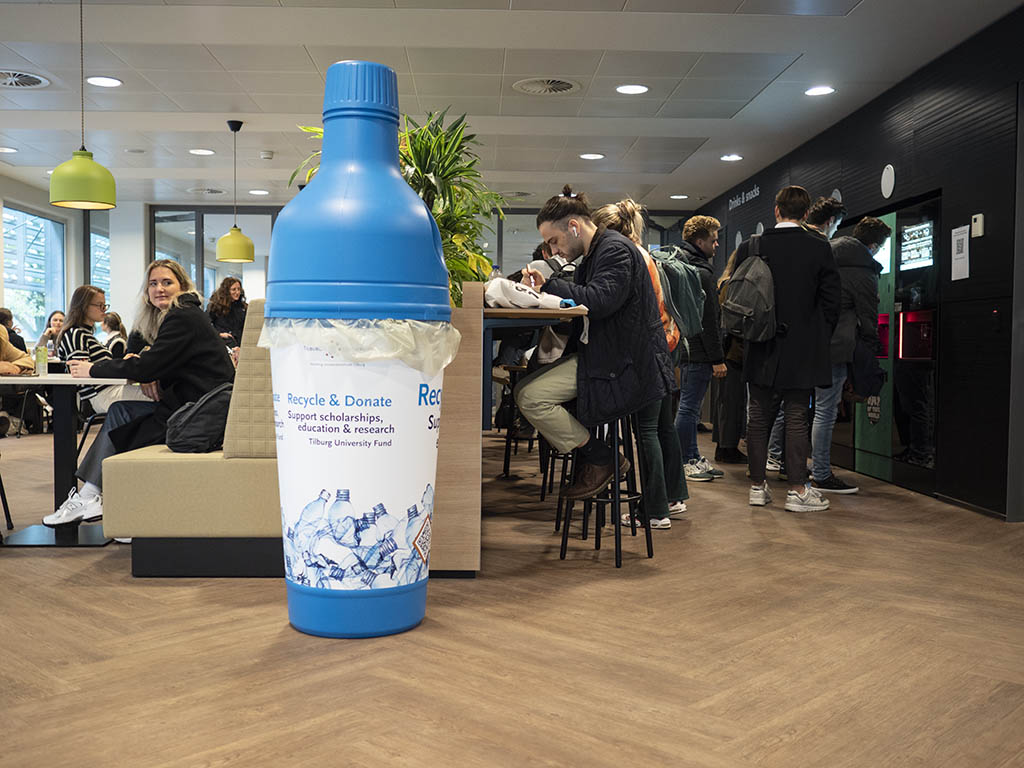 Nevertheless, something of the textiles collected will be returned to campus: the proceeds. In anticipation, a ten percent discount has already been agreed with the Canon campus store, situated under the library, for Tilburg University hoodies.
Bottles
World-saving disposal is now also possible on campus with bottles, by the way. Since last year, you also pay a deposit of 15 cents on small bottles. That may be all well and good, but here on campus you cannot return them. Take them with you or throw them away, those were the options.
But now there is a third option: donate. Bottle-shaped drop-off stations (PETman, they seem to be called) have been placed in the coffee room of the Library, mensa, and Sports Center where you can donate your PET bottles to the Tilburg University Fund. You get the karma; the fund gets the money.
Translated by Language Center, Riet Bettonviel