Housing shortage among students: do all international students now have a roof over their heads?
The lack of student housing caused many problems in recent years. To ease the pressure on the student housing market this academic year, Tilburg University called on international students without accommodation not to come to Tilburg. Did this work or are there still international students without a permanent residence? Univers looked into it and spoke with the Housing Office and student association ESN.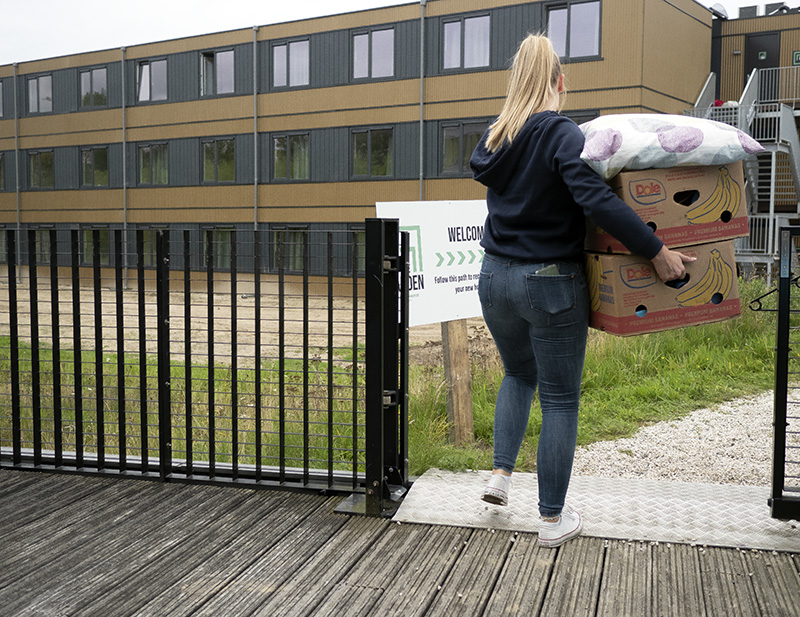 Not only Dutch students but certainly also international students have found it difficult to get a room in Tilburg in recent years. The housing shortage among students in Tilburg came to an absolute low in 2019 when fifty international students slept in tents in the Spoorpark.
In 2021, it hit again, and Rector Magnificus Wim van de Donk even asked Tilburg residents if they would take in a student. To avoid housing problems this academic year, Tilburg University called on international students without a room not to come to Tilburg.
Has this worked or are students still wandering around with no fixed abode? Univers asked Nafthalie Jansz and Adnan Iskenderkaptanoglu of the International Office. We also spoke with Simon Rottensteiner, secretary of the international student association ESN Tilburg.
Beginning of the academic year
According to Simon Rottensteiner, the situation at the beginning of this academic year was similar to previous years: "Also this year, a lot of new international students came to Tilburg without a room. They hope to build a network here that will help them find a room. Rooms are often offered in person or promoted through personal Instagram profiles. Students present in Tilburg, therefore, have an advantage in finding a room compared to students still living in their home countries."
Housing Officer Nafthalie Jansz recognizes this advantage: "The chance of finding a room is indeed higher when a student builds a network within Tilburg. But it remains a risk to come to Tilburg without a room. The city has too few rooms to accommodate all (international) students. The university is not responsible for this, and this is explained to international students at an early stage."
"To avoid unpleasant surprises about housing problems, they are already informed about the tightness in the housing market during their enrollment in January and February—more than six months before the academic year starts. This year we went a step further and even called on them not to come to Tilburg without a room. As a result, the panic among international students was less this year," adds Adnan Isderkenkaptanoglu, International Office team leader at Tilburg University.
Compared to previous years, Iskenderkaptanoglu says the situation has improved: "Before, we saw higher numbers of students without housing. We think the call not to come to Tilburg without a room has helped: awareness is higher."
Current situation
At present, few international students are believed to be wandering around without permanent residence. According to Rottensteiner, the housing problem among international students improved over the course of this academic year: "Housing organizations that rent out rooms in Tilburg contacted us. In addition, more and more new housing associations are being established in Tilburg. Recently, ESN received no more questions about rooms, so we suspect that the problem has been reasonably resolved."
"That's right," Iskenderkaptanoglu states. "From January to September, about five hundred students applied to the Housing Office with housing questions. At the start of the academic year, we still had between fifty and seventy-five people looking for housing. By October (about a month and a half after the start of the academic year, ed.), we no longer had any students in the picture with a housing problem at that time."
"That doesn't mean that all students have necessarily found housing," Housing Officer Jansz explains. "Of course, rooms become available during the academic year. But the students who didn't have housing yet may also have quit their studies or moved to another city."
That the housing problem remains an issue, Iskenderkaptanoglu also agrees: "With the upcoming enrollment in January, we will again actively inform international students about the room shortage."
Translated by Language Center, Riet Bettonviel