Tilburg couple want to help homeless internationals with couch surf initiative
A room, a studio, an apartment to share. Studying in Tilburg is great but living here is of course even better. And sometimes very necessary. Especially for international students. But due to the room shortage and 'Dutch only', many of them still miss out every year. With a couch surf initiative a married couple from Tilburg wants to do something about it, with the help of student party SAM. Meanwhile, that something has 'got a bit out of hand'.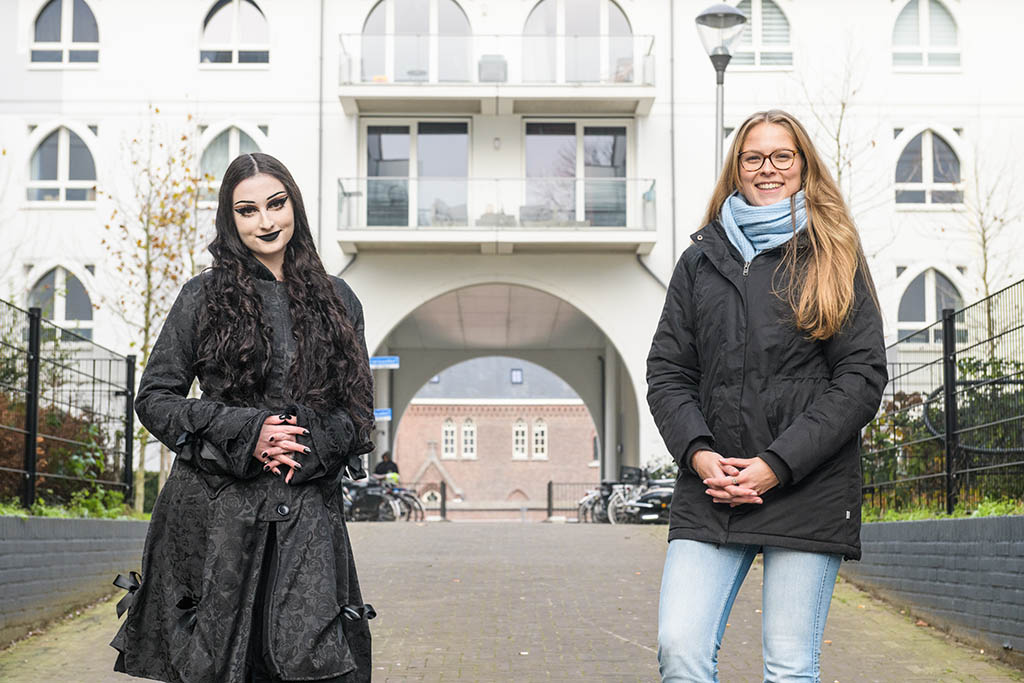 Every year the start of the academic year brings thousands of new students to Tilburg. For many of them it is quite a task to find a place to live. This can be a big problem, especially for internationals. Few are able to commute to Tilburg from their country of birth. All the others without accommodation can only hope to stay on a couch at a friend's room, look for a room in a hotel or set up a tent in the Spoorpark.
Brazilian Julie Venturi and her husband Marvin van Gerven can no longer bear this recurring problem. When Julie herself came to study in Tilburg years ago, she also had trouble finding a house. Together with her husband Marvin, she has now set up the couch surf initiative Student housing in Tilburg. It is a platform that matches people who want to provide temporary rooms with homeless students.
Got out of hand
Julie: "Things got a little out of hand. It started with the idea: we can help someone. We have a spare room in the house that we can rent out. The first tenant moved in in 2018. At the time we thought it would be temporary, but it has become a permanent thing.
"That's how we got involved. Marvin then started moderating Facebook groups for international room seekers, mainly to weed out scammers. First Furnished Rental Rooms for International Students and Expats in Tilburg, and later also Students looking for a room in Tilburg / Homeless students Tilburg. This is how we discovered how many students actually are homeless in Tilburg. The problem is so much bigger than we thought."
An idea and good intentions
In contrast to Hospi Housing, which mediates in the rental of student's rooms, Julie and Marvin's initiative focuses more on temporary shelter. For an agreed period of days, weeks, or months. No rent, but a compensation is possible. Julie: "There are other options for permanent housing, we only want to help temporarily. Encouraging people to do good. We just started with an idea and good intentions and the hope that we could find hosts."
Thanks to Julie's study and skills, the accompanying site was built in no time. But for real growth, help from the university was needed. That is how they ended up with student party SAM.
"Julie and Marvin contacted us via Facebook, says SAM board member Mechteld Castel. "We had coffee with them and looked at what we can do for each other. So, we set up a collaboration. They made the site, collect hosts and homeless students, and make the match. We help them with the legal part, which is now almost complete. We also take care of promotion and establish contact with associations. We have also contacted the university."
The site is now online and the search for temporary hosts has begun. Although a new batch of international students are ready to start a study in Tilburg, the initiators hope to be able to make a flying start in September. Mechteld: "Homeless students are easy to find. The main thing is to find hosts who want to share their house temporarily. It is for a period of a maximum of four months, but shorter periods are possible too."