Local politics: 'Stuffy image and practical barriers keep young people away'
Young people are hard to get involved in local and regional politics. Student Sem Huisman and assistant professor Julien van Ostaaijen researched why that is and how political parties can engage young people: 'Something as practical as travel expenses can already play a role.'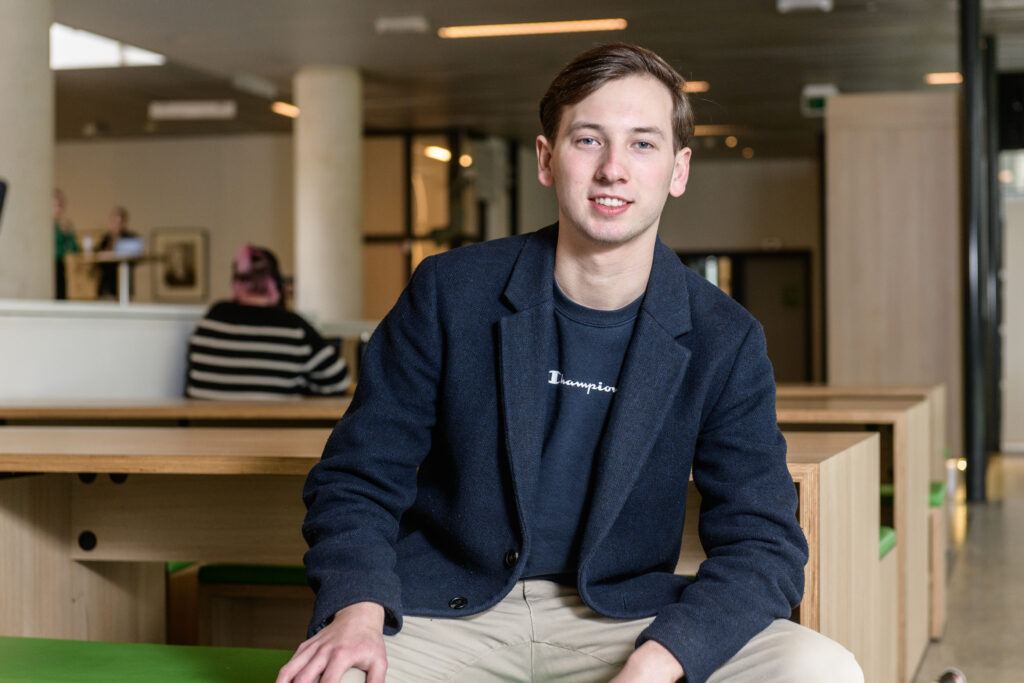 It takes a while for the digital connection to be established properly with Sem Huisman (2002), a third-year student of Public Administration and once an intern at a municipality. That is why, in the meantime, Julien van Ostaaijen, assistant professor of Public Administration, is telling us in his office that Huisman is one of the three students with whom he conducted the research. Therefore, he would also like to mention the names of Matt Kanters and Naomi Kuijpers.
It is clear that the lecturer likes to give credit to his students: 'I only played a coordinating role. Because the research is about young people, the implementation became a combination of my experience and their fresh research insights.' The results are compiled in the booklet: Van drempel naar daad. Jongeren en de lokale en regionale politiek (From Threshold to Deed. Young People and Local and Regional Politics).
Why is it so difficult to engage young people in local and regional politics?
Huisman: 'Young people have limited time because they have many other commitments, such as school, work, and maintaining personal relationships. Also, politics has a stuffy image among many young people. Furthermore, there are practical barriers. Consider travel time, travel costs and the fact that too little consideration is given to the practical world in which young people live. For example, an initiative for students is not likely to catch on if it takes place in the middle of exam week.'
Study and student associations do manage to get young people active for their associations. How does this differ from political parties?
Van Ostaaijen: 'Because the above thresholds do not apply there. Besides, young people attract other young people. You quickly hear from each other how nice a study association is, but not how nice politics can be. Moreover, it has to be about themes that suit you. Young people often have the idea that politics is not about things that interest them.'
What works to get young people involved in local and regional politics?
Huisman: 'Among other things by involving young people in an accessible way. This can be done, for example, by using social media and a buddy system. With such a buddy system, young people know that they are supported by a mentor.
'Street visibility and social media are important, as is a good image. An active party that organizes get-togethers and outings attracts young people, who can approach other young people. That way you create a connection with a fun group.
'Young people can become motivated when an issue affects them. The discussion about the nitrogen policy is an example of this. This was an external stimulus for many young people to become intrinsically motivated and, for example, to demonstrate. If you talk to students about their student debt, this topic will appeal to them. So if you want to involve young people in politics, you also have to look at the needs and interests of this group.'
Translated by Language Center, Riet Bettonviel