Figurative painting and architecture: art exhibition in Academia
The Academia Building was built in the early 1970's to serve the Tilburg Academy for Visual Arts Education. After threats of getting demolished at the turn of the century and multiple renovations it is going back to its roots. An art exhibition has been installed on the top floor of the building hosting the works of three alumni of the now-gone Academy.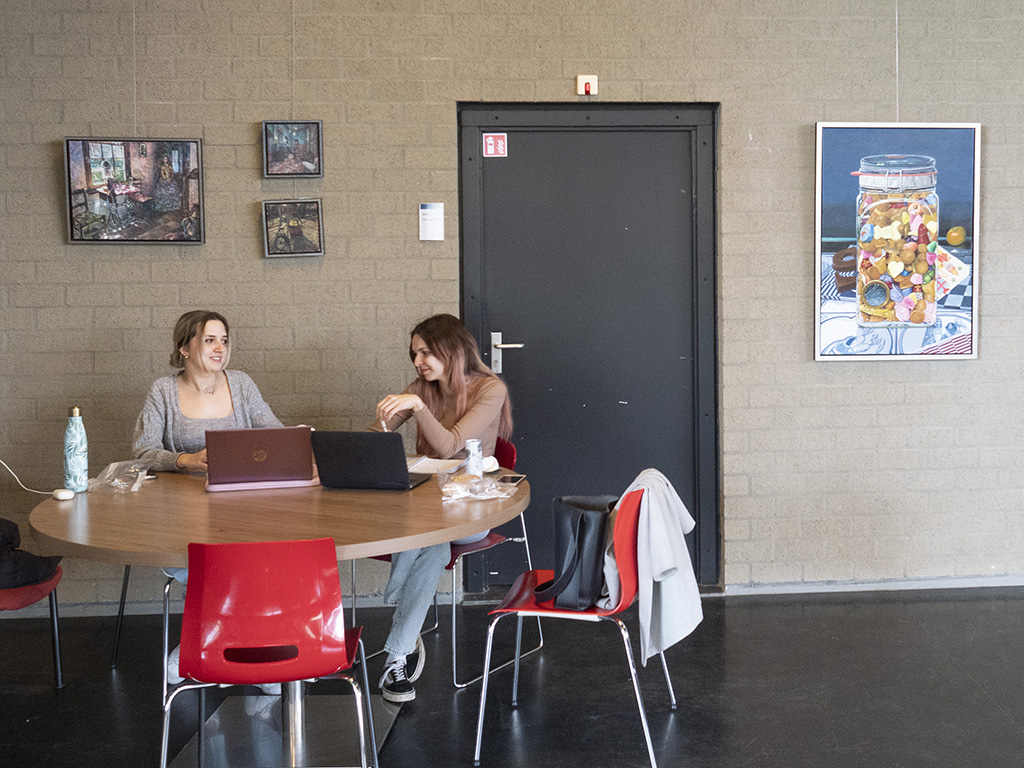 The Academia Building, designed by architect Hugh Maaskant and built in 1972, used to serve a much different purpose than it does today. Its lecture and meeting rooms are now being attended by Tilburg University students from various schools and disciplines, not really connected to visual art. Fortunately, Academia's legacy has not been forgotten, showcasing the works of three of its graduates: Hanneke Naterop, Peter Nuijten, and Herman Kuypers.
Each of the artists has their own, unique style rooted in the figurative tradition of the previous century. Naterop 'walks on a thin line between realism and abstraction', Nuijten creates anything from pencil drawings and portraits to hyperrealism and Kuypers is painting chairs and presenting them in such a way that one sometimes has to look twice at his work to notice they are actual chairs.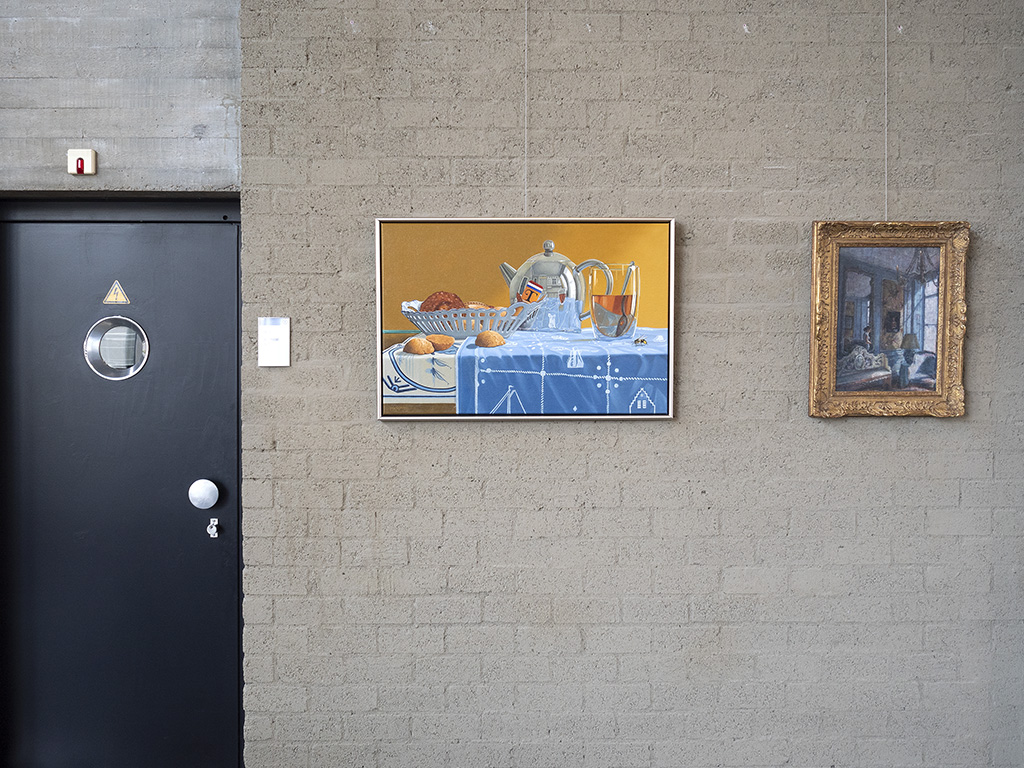 Back when they were still students, their works weren't really appreciated by the teachers, but as time has shown the trio has made successful careers out of the art they make.
The exhibition will be there until June 23rd. Anybody can visit the exhibition and see the artworks for themselves on working days between 8:00 and 18:00.