TiU worries about The Hague plans against the anglicization of universities
Big unrest at Tilburg University. Minister Dijkgraaf's plans to combat the anglicization of universities are not greeted with enthusiasm.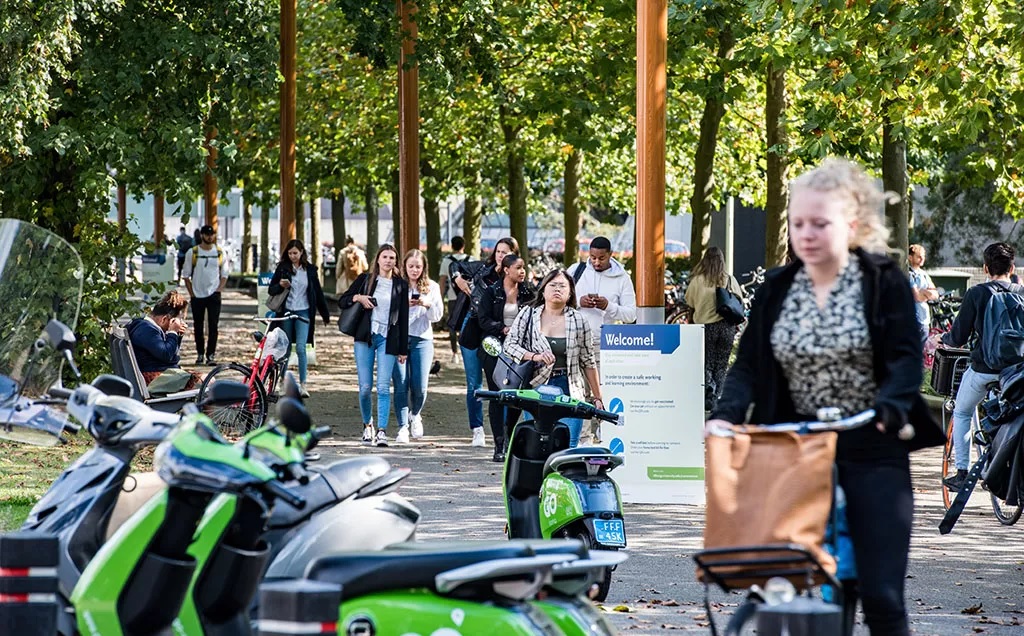 International students know how to find Tilburg University. Almost a quarter (in Dutch) of the enrolled students now come from abroad. English-speaking employees are also no longer an exception. Courses and study programs are more often offered in English. It is logical that unrest has arisen now that Education Minister Robbert Dijkgraaf has announced that he wants to do something about the anglicization of universities.
If it is up to the minister, as of the academic year 2025-2026, a maximum of one third of the courses will be taught in English (in Dutch). This only applies to Dutch-taught Bachelor's programs, but, in time, existing English-taught programs will also have to pass a test: is it really useful to offer the program in another language? The law states that Dutch should be the standard at universities. Too often, Dijkgraaf says, this is not the case.
Fear of consequences
At Tilburg University, they also feel that it is good to 'encourage informed decisions on the use of English', but that is more or less where the agreement ends. The university is critical of the announced plans, according to a response. It fears the 'impact on our staff and students and ultimately on the quality of our teaching and research.' The Executive Board and Deans say they 'cherish' the international community.
The university was built on Brabant soil, but its ambitions have long ceased to be only regional. The academic world has become much more international. And so has Tilburg University itself, as evidenced by the English use of universiteit (University) that has been in its name since 2010. 'We must also ensure that we do not jeopardize our strong international position of high-quality educational and research institutions', the university also writes in its response.
A finger on the pulse
The plans are not yet definitive; more should become clear in the fall. In the meantime, the university is keeping a finger on the pulse: 'We will continue to closely monitor the developments, stand up for our interests, and try to exercise influence on the further development of the minister's plans. We call on everybody who is worried to share these concerns.' This can be done with supervisors, or by email to: internationaliseringsdiscussie@tilburguniversity.edu.
Translated by Language Center, Riet Bettonviel