Pleadings, seminars, and cocktail parties in Madrid: the busy life of a moot court finalist
Books and lectures are all very useful and instructive. But for law students, a little practice work is not bad either. That is why six students from the Top Law Class competed in the international Sports Arbitration Moot and made it to the final rounds in Madrid.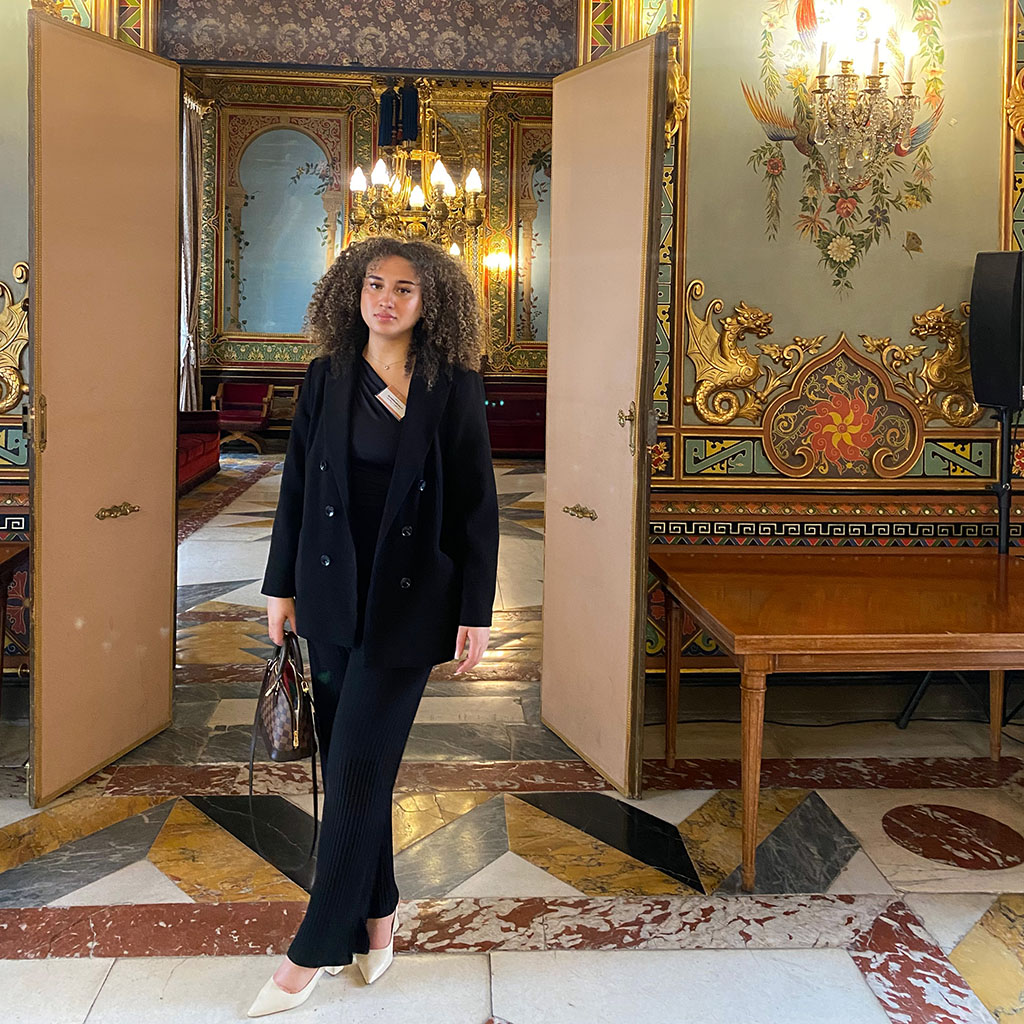 The Top Class is a program for talented law students in addition to their regular Bachelor's program. One of those students is Lilly Schurman. Ambition and work ethic are no strangers to her. In addition to law, she is doing a Bachelor's degree in Public Administration (Bestuurskunde) and is also a student assessor on the university's Executive Board.
Schurman: 'For the course Sports Law in the Top Class, you can choose between writing a paper or participating in a practice court, also called moot court. Because I really enjoy debating, I chose the latter. Fellow students Rojina Wahid, Max Mani, Sara Hesaraki, Beyza Sayar, and Zoë van Engelen made the same choice. Only it turned out that the assignment was not cozily arguing a case at a local moot court, but participation in a kind of world sports law championships, the International Sports Arbitration Moot. With finals in Madrid.
Lots of work
'It was considerably more work than a paper. Starting in November, we were working on the moot court almost every day', Schurman says. In addition to online meetings and trainings, there were training sessions at the supervising law firm Houthoff in Rotterdam and several online preliminaries. All of this was completed successfully, leading the top-class students to the final rounds in Madrid on April 27 and 28.
A lot of work, but it was worth it in retrospect, according to Schurman. 'Very nice to see and experience. I learned super much about sports law. There is advocacy at a very high level, you learn so much from that. Also, the fact that we went to Madrid and were able to experience all of this really makes up for all the hard work.'
Booking fraud
Yet going to Madrid was not as easy as it should have been. Team members Rojina and Zoë turned out to have booked through a fake site. 'They were kept on the line for days about the boarding pass, until finally it turned out it wouldn't come. That was on the night before departure, when we were still preparing in the library, and that caused a huge amount of stress.' An additional problem was that Rojina and Lilly had to plead together in the final. In the end, a last-minute ticket could still be booked for her..
Although the Tilburg team was tenth in the rankings after the preliminaries, expectations were not very high. The disrupted preparations did not help, also there were opponents with much more experience. 'We are Bachelor's students, but there were also teams with Master's students and PhD researchers. Some teams came from expensive private universities, or from universities with specializations in sports law. Some have been at it much longer than us.'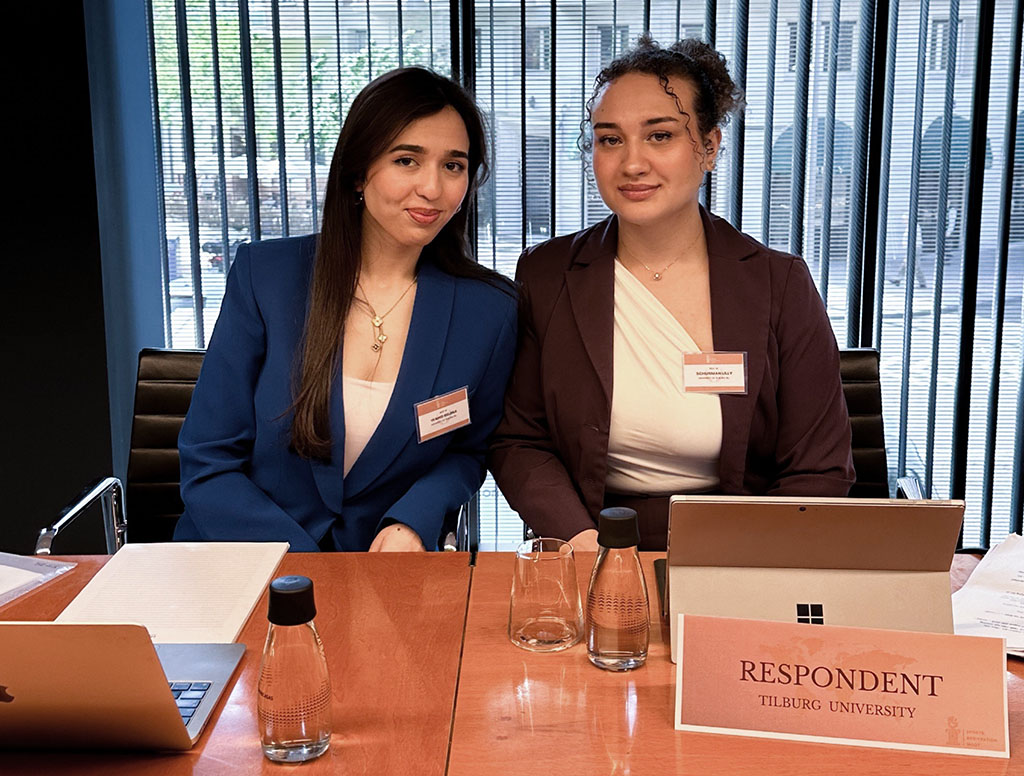 'We won the first round; we were extremely surprised. But already after three hours the second round followed. There we had to compete against an Indian team. You are enormously happy then, but that happiness disappeared a bit when we were sitting on a sidewalk café in 32 degrees with all our gear around us. We had to prepare for a completely different role in a short period of time. In the first round, we were respondent (party responding to an appeal, ed.) and now we had to be the appellant (party appealing, ed.). While the Indian team remained respondent, the role with which they had already won the previous round. So we already knew: this probably won't go well.'
Seminars and cocktail parties
Indeed, the semifinals proved to be a bridge too far, but there was plenty to do even without pleading, including seminars and cocktail parties. 'As far as I'm concerned, I'm going again next year. My teammates thought one time was enough. We were focused on the moot court for so long and when we returned, exams followed. That gave new stress because there was very little time to prepare.'
Not only the moot court struck a chord with Lilly Schurman. Law itself is a lot more interesting now too. 'I'm doing public administration and law. Actually, I like everything, which is a bit of a problem. Until now, I've worked a lot in administration. At the municipality, the university, and now as a student assessor at the Executive Board. But thanks to the moot court, I've seen that working in court is also a lot of fun. Becoming a judge, I can see myself doing that. I have already applied to do a three-week internship at the court in the summer.'