A TOP day on campus: selfies, snacks and sporty challenges
The second TOP day was all about exploring Tilburg at a market on the lawn surrounding the Cobbenhagen building. With lots of information, exploration and explanation from student-, study- and sports associations. And with fun and games, fries, beer, red bull and stroopwafels.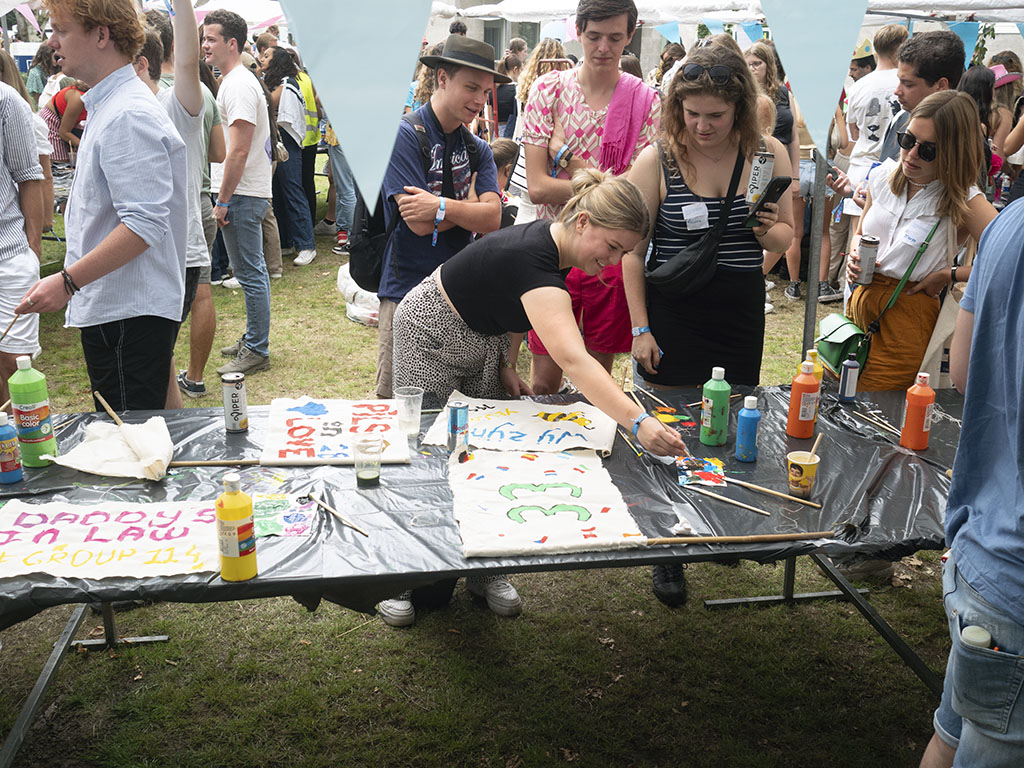 Flag Show
A real TOP group naturally has its own TOP flag to proudly parade with at the Wednesday TOP cantus. But first you have to decorate it, on the cantus flag stall.
---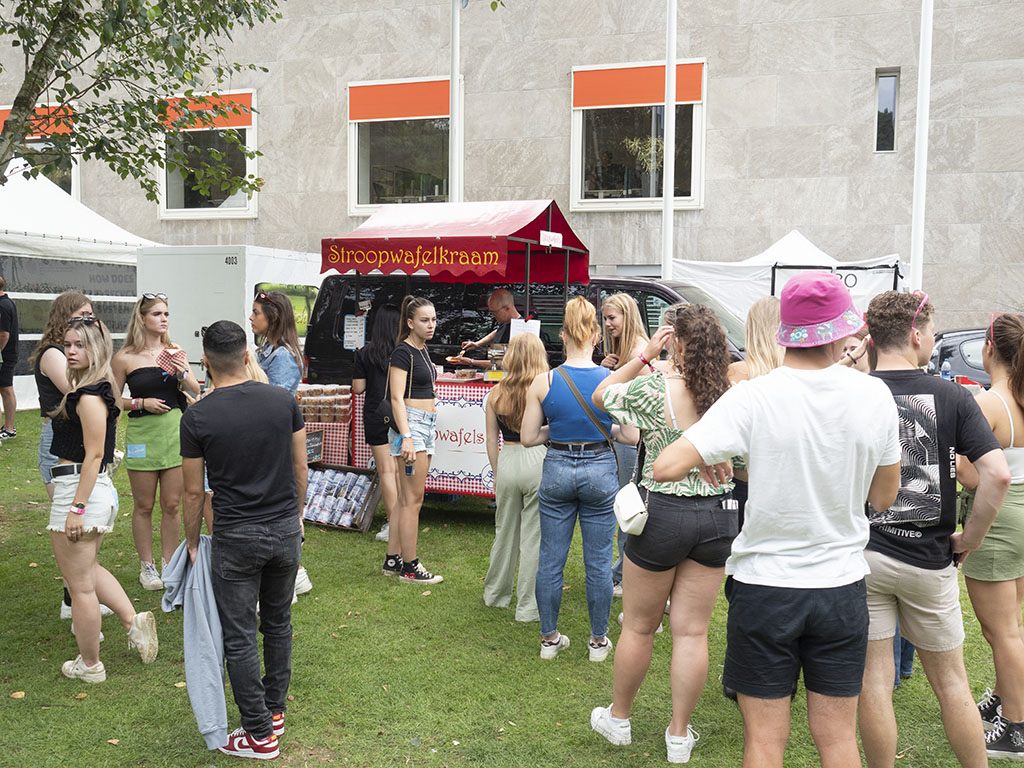 Cookie
Stroopwafels, hot and freshly baked, tasty crumbs in a plastic container, or buy them a tin for the family at home. How Dutch do you want it?
---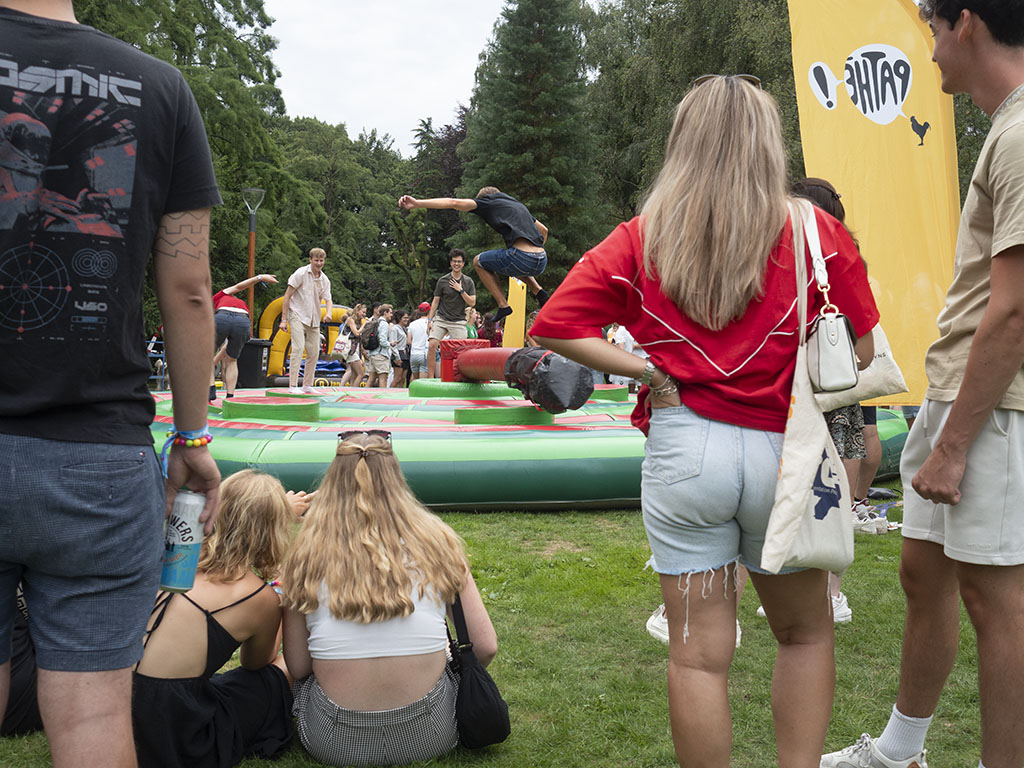 Jumping
A good student is fit and alert and knows how to overcome obstacles. This well-known fact is stylishly demonstrated on the air-cushion mowing arm game.
---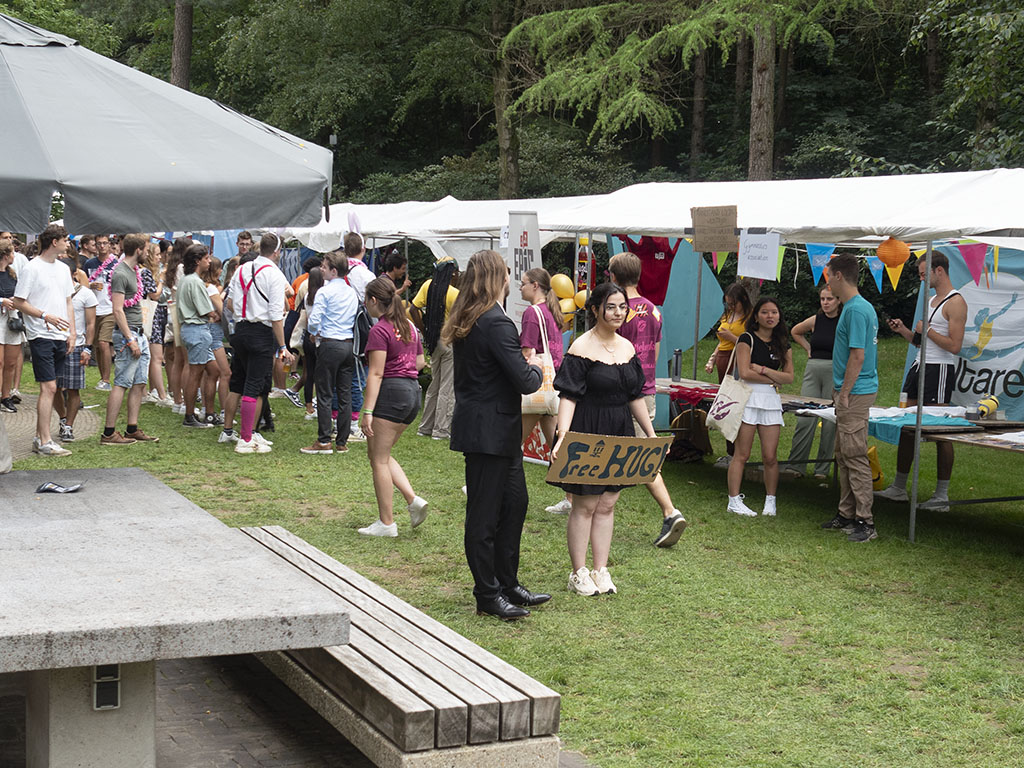 Free hug
Some say the best things in life are free. A hug can definitely be one of those things. Incidentally, in addition to the chance of free hugs, there are more than enough opportunities for tree hugs on campus.
---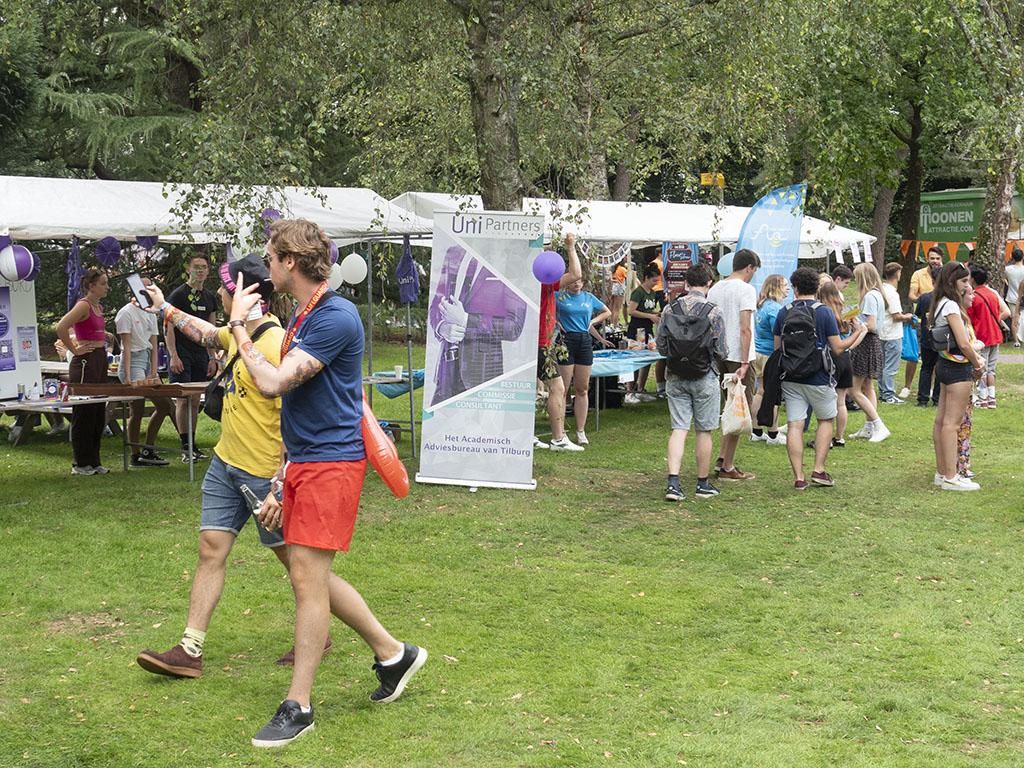 Quick Selfie
No matter how much there is to eat, drink, do and talk at the 013 fair, there is always time for a quick selfie with a friend.
---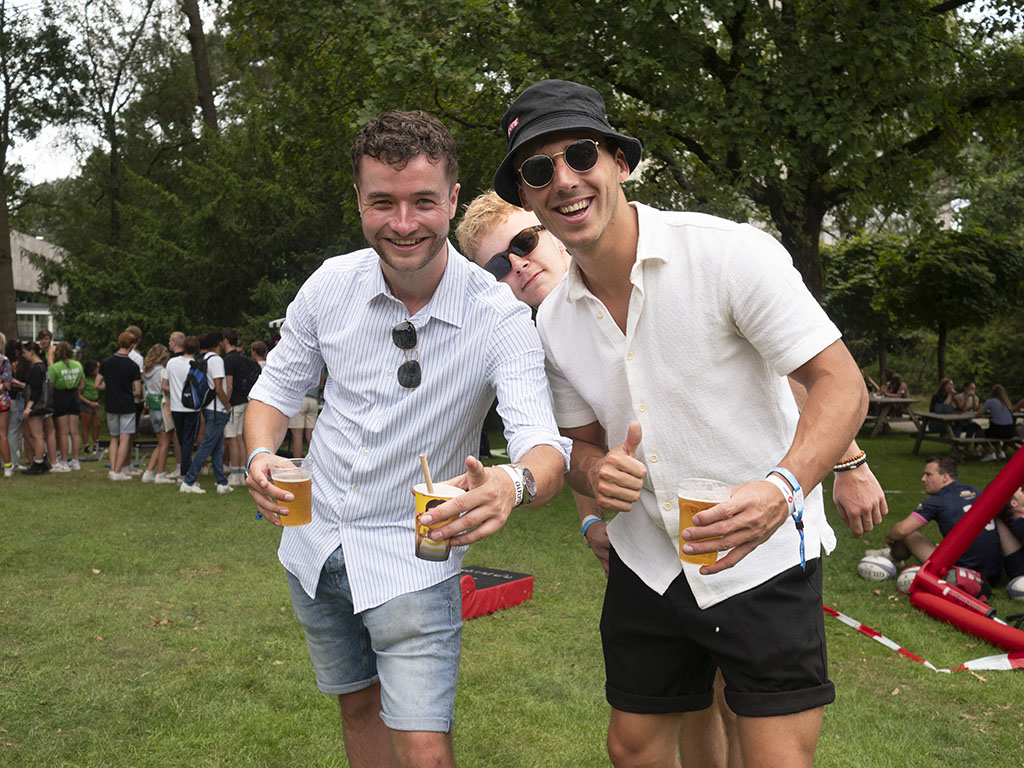 Say cheese
While the self-sufficient take care of their own selfies, there are of course others who like to outsource. And they do kind of have their hands full. Can you take our picture? Sure guys, here you are.