Cathelijn Peeters now also world relay champion
It's a good year for Cathelijn Peeters, immigration coordinator at Tilburg University. She and teammates Femke Bol, Eveline Saalberg, and Lieke Klaver became world champions in the 4×400 meters relay at the World Athletics Championships in Budapest.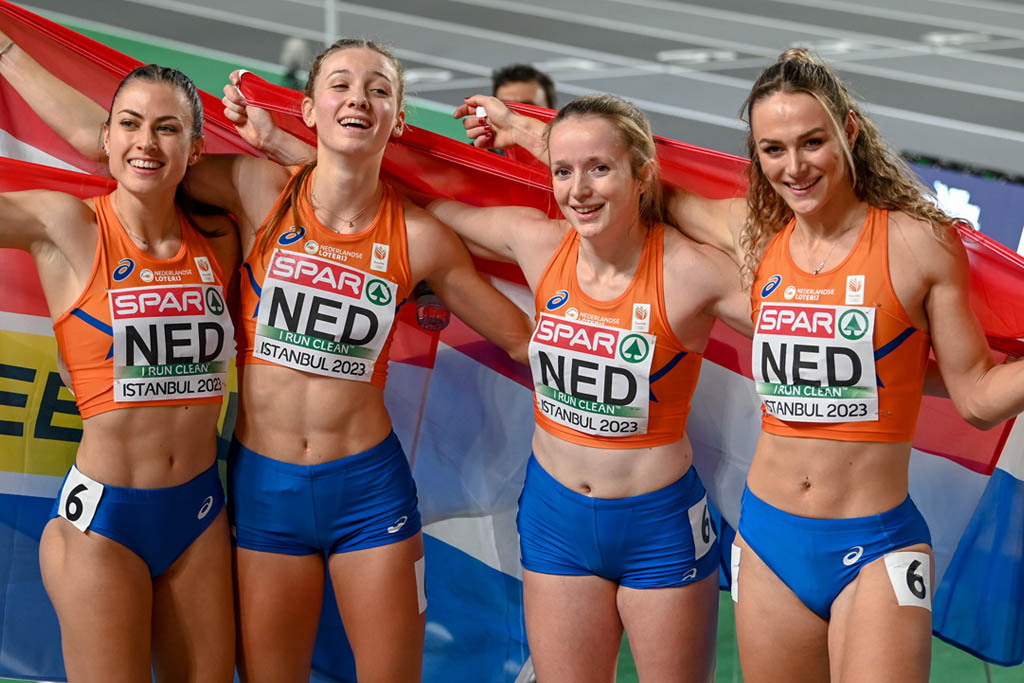 They had not dared to count on gold beforehand, but a medal; that should be possible, the foursome reported in post-race interviews. Not surprising. In March of this year, this team in the same composition also won the gold medal in the 4×400 meters at the European Indoor Championships in Istanbul in a Dutch indoor record time. They also broke the Dutch record this World Cup race with a time of 3:20.72.
The relay is not the only distance at which Peeters is active and successful. In June, she qualified for the Olympics in Paris in the 400 meters hurdles. And, in July, she became Dutch champion in Breda for the fourth time in this event. It should be noted that this was in the absence of Femke Bol. Both also competed in the 400 meters hurdles at the World Championships in Istanbul. Peeters made it to the semifinals, Bol eventually became world champion.
Translated by Language Center, Riet Bettonviel