Demolition of the Prisma Building in sight
The Prisma Building is being demolished. After fifty years it will be replaced by something new. In the summer, students in particular will experience some inconvenience.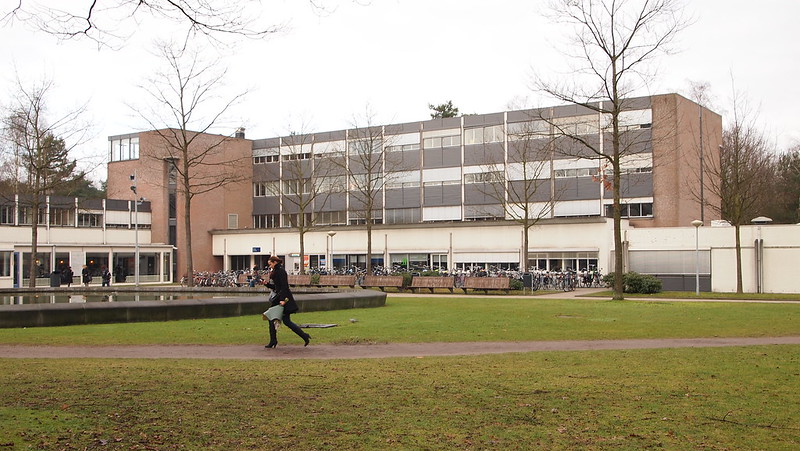 Part of Prisma was already demolished (Dutch only) in 2016 to make room for CUBE. Now it is going to be knocked down completely. Early this year, parts and building materials will be removed. Efforts will be made to reuse or recycle. Asbestos will also be removed. Because it is expected that at most "lightly" something will be heard of the work, teaching will continue in adjacent buildings.
Later in the year, the supporting structure, floors, and roof will be removed. This will cause some inconvenience. To spare education and research as much as possible, this will take place in the summer months of July and August. The university also works with low-noise and low-vibration methods, for example.
The Warande Building will be closed during this work. Alternatives for examinations are still being sought. In CUBE and the university library, "substantial noise levels" must be taken into account. Because the interior of the library will also be adjusted at that time, there will be fewer workplaces.
Food court
The new building, with its long-awaited food court, will still take quite some time to arrive. Facility Services Director Paul Hoeijmans told Univers that the building is scheduled for completion around 2024/2025, but that the planning and design will still be discussed with the participation councils.
Other building projects also need to be completed first, such as the education building (Dutch only) that is expected to appear in 2022 on the current parking lot next to the Tias Building. Only when all of that is completed can construction begin on the space that Prisma leaves behind.
Emergency Building
Prisma was erected as an emergency building in the 1970s and 1980s. Through the years, it repeatedly proved to be necessary. Many staff members and students have worked or studied in the building. Last year, 89 international students were even given temporary accommodation (Dutch only) there due to housing shortages.