TOP Week back to normal with access tests
August's introductory week will be completely offline. This is what the Top Week board has decided now that most coronavirus measures have been dropped since yesterday. Good news for prospective students of Tilburg University, who can get to know each other "in real life" again.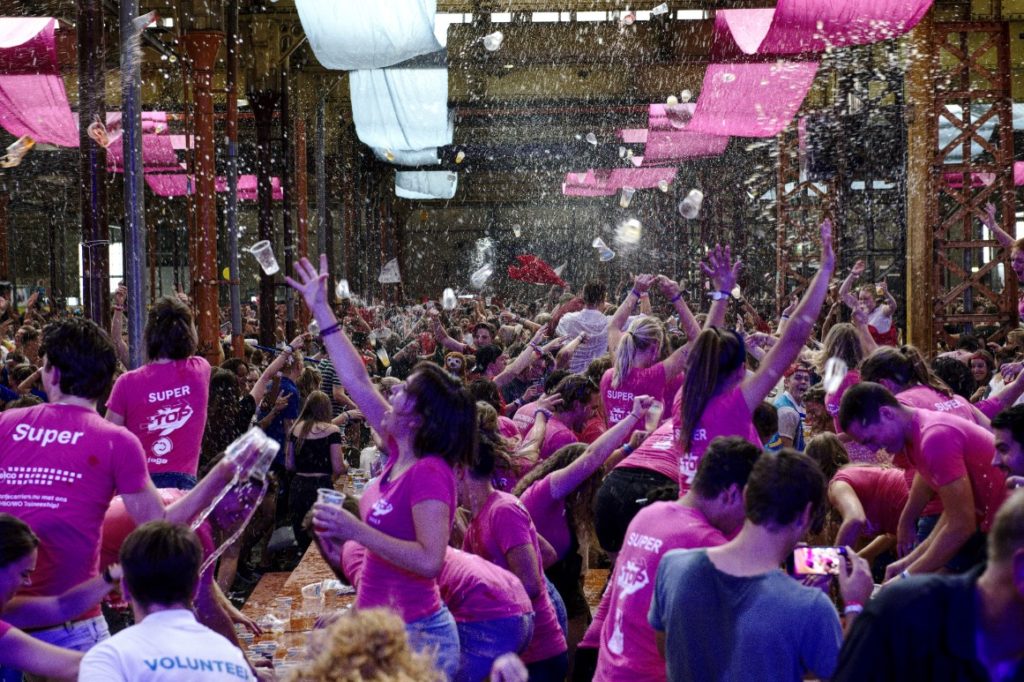 For months, there were no less than three scenarios ready for the upcoming TOP Week (August 23 through 27), ranging from digital to hybrid and even completely physical. TOP Week chair Loran van den Dungen is relieved: "In the past year, there were times when I was afraid it would become a digital program again. The entire TOP Week organization and I are more than happy that we will be able to run the physical scenario after all."
To participate in TOP Week 2021 activities, however, participants must have a negative coronavirus test no more than forty hours old or a Digital Corona Certificate in the CoronaCheck app. Proof of a recent positive infection, up to a maximum of six months ago, also counts. Regarding this, the TOP Week organization follows the approach of the national Fieldlab events, and is convinced that with this testing policy, the safety of all participants can be guaranteed.
For organizers, the latest step in coronavirus policy, both nationally and on campus, was the immediate reason for cutting the knot. Yesterday the university introduced further relaxations.[MB1] Van den Dungen: "In addition, we received positive signals from the Municipality, the Ministry of Public Health, and the Safety Region. Then we decided to give it a whirl and announce that the No COVID scenario is leading."
The other two scenarios have not been thrown away yet. "If the Delta variant of the virus takes hold at the end of the summer, we can still fall back on the hybrid scenario. After all, you can never be sure how things will turn out. But for now, I'm very happy for the prospective students, and most of all, I'm incredibly excited about it."
---