Municipality agrees with extra student rooms in the city center
Living in the city center, on the corner between Heuvel and Piusplein, will soon be possible for seventeen students. The Tilburg Municipal Executive has approved a proposal to convert the first and second floors of Heuvelstraat 2 into student rooms.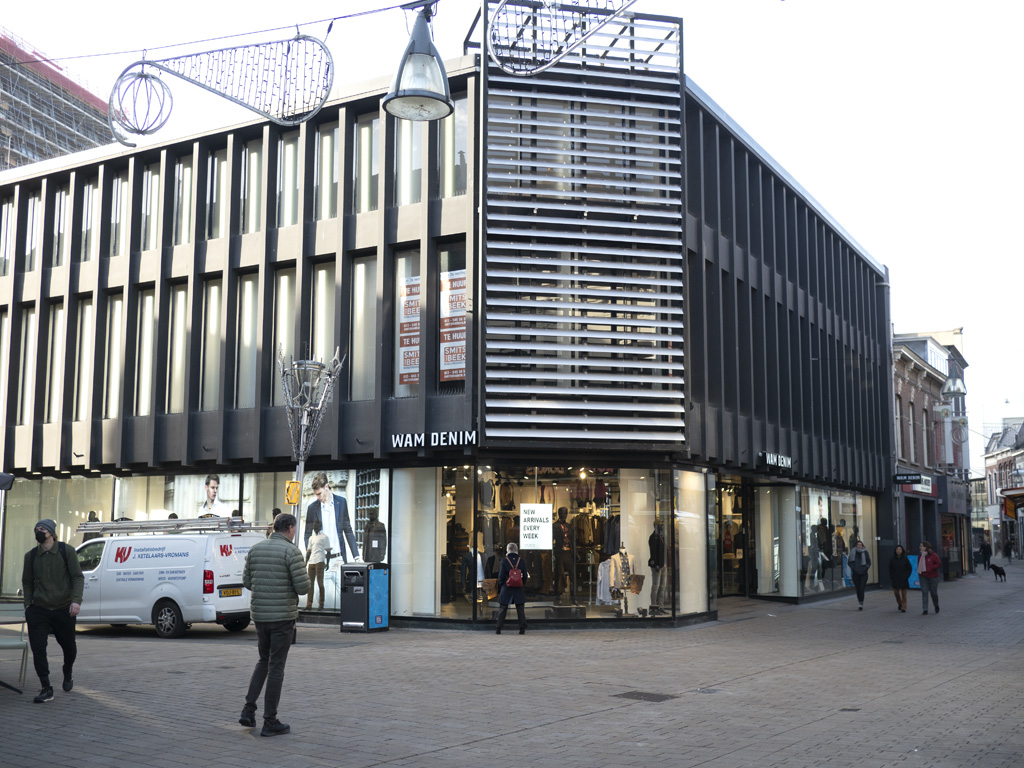 Slowly but surely steps are being taken to reduce the housing shortage in Tilburg. In the past months 200 new studios became available in the temporary student complex at the Cobbenhagenlaan.
Meanwhile, the conversion of the former data centre at the Professor Verbernelaan into 94 student houses has begun and plans for the construction of a 500-unit student complex at the Reitseplein are also well advanced.
And now there is also permission (Dutch only) to convert the floors above WAM Denim into 17 student rooms. This will lead to more housing in the city center, a long-standing wish of the city council.
The decision taken last year to no longer give permission (Dutch only) for the conversion of independent accommodation into student rooms, due to the general shortage on the housing market, is not an objection in this case, the Board argues. For several reasons, the building is not suitable for self-contained apartments.