Tilburg University has more than 20.000 students for the first time
As of October 1, 20.284 students are enrolled at Tilburg University. This is the highest number of students the university has ever had. Moreover, the growth is more extensive than at other Dutch universities.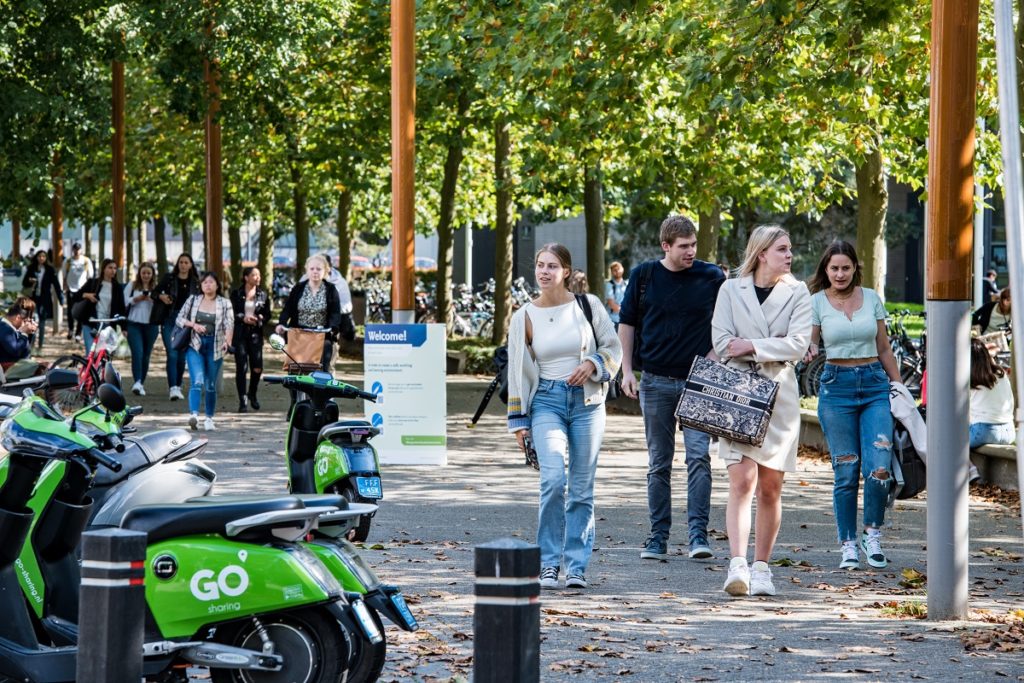 Tilburg University has been growing for years in a row, and that will not change this academic year either. The student population is increasing by 4,9% compared to 2020 when there were 19.334 students. This percentage is higher than the national average: on average, Dutch universities grew by 4,1% this year.
With this, Tilburg University reached the magic limit of 20.000 enrolled students. This was passed earlier than expected. In 2018, the university expressed the hope (Dutch only) of reaching the number in 2024, and then being able to call itself "a medium-sized university." The fact that the desired number was reached three years earlier may be due to the earlier explosion of enrollments caused by the coronavirus crisis (Dutch only).
The provisional figures, which will be announced definitively in February 2022, were discussed at a University Council committee meeting. Paulina Snijders, Vice-President of the Executive Board, called the number a "milestone," and a reason for a party as soon as the national coronavirus measures allow.