Old prices revived with reopening of Campus Cafe
Pre-pandemic times revived. After three years, the doors of the Campus Café have reopened. For now, only on Tuesdays, but the prices are still exactly as before. A beer there still costs 1.25 euros.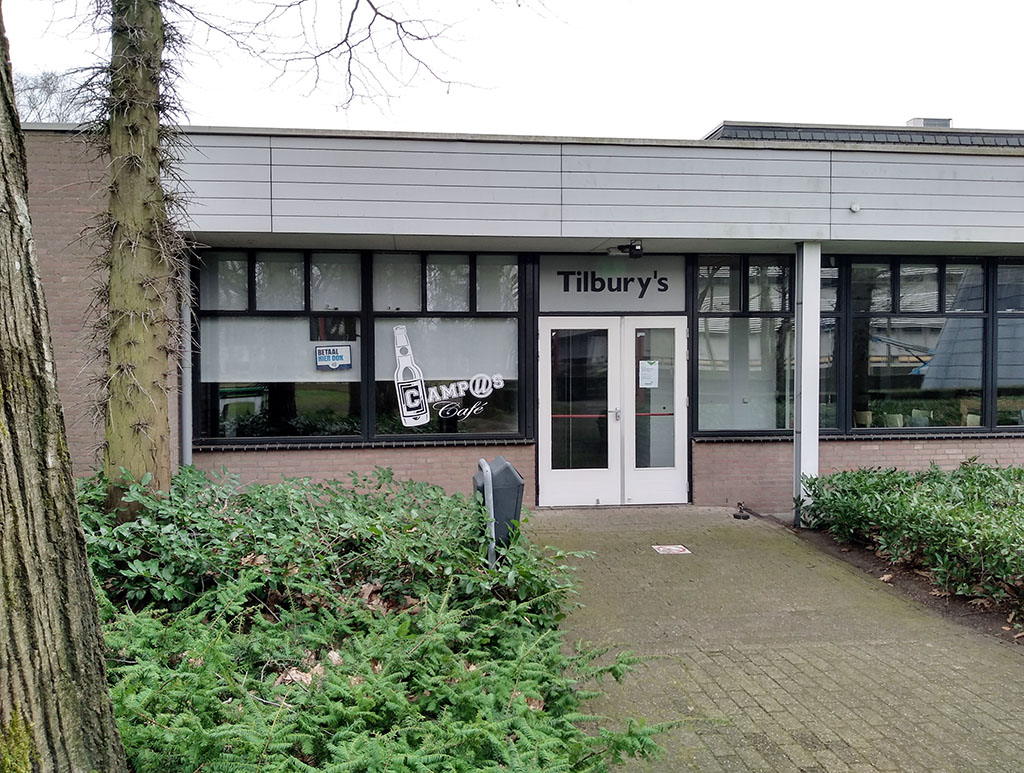 The Campus Café at the end of the Mensa building and across from Grand Café Esplanade is a 2015 Party Front initiative. A meeting place for students, run by students, with student-friendly prices it was supposed to be. And it was, until the coronavirus pandemic. Due to lockdowns, social distancing and occupancy rules, and a general lack of students on campus, the café closed.
But now that students are back in full force on campus, there is every reason to revive the Campus Café, says Joëlle Verboom, vice-chair of Party Front. "This is the first year that the university is running fully again, with the reopening of the café we want to invest in the vibrancy of the campus."
Bar Committee
Such a thing cannot be done without students running the bar, and for that, the group enlisted the help of TiGeAk, the umbrella organization of all student and sports associations. "TiGeAk can easily arrange volunteers through their mutual networks. We can step in if we have to. Later we want to set up a special bar committee for this."
"For the rest of this academic year, we mainly want to see how it's going, which is why we're only opening on Tuesdays right now. What do we run into, what is being drunk, what should we order? Is there still enough enthusiasm? We keep it simple. No special beers, just wine, beer, and soda. But we have been able to keep the price at 1.25 euros, we are very happy with that."
Tuesday, February 28, was the grand reopening. Verboom, prior to the reopening: "All boards and associations are invited. We hope a lot of people will drop by and it will be a really nice party. So that together we can all breathe new life into the Campus Café."
Translated by Language Center, Riet Bettonviel