Student mental health of concern? Not so much really
Should we be concerned about students' mental health? Perhaps less than thought. In fact, most students are doing quite well, according to research by Cedric Stalpers of the Department of Developmental Psychology. 'Possibly the RIVM painted too negative a picture.'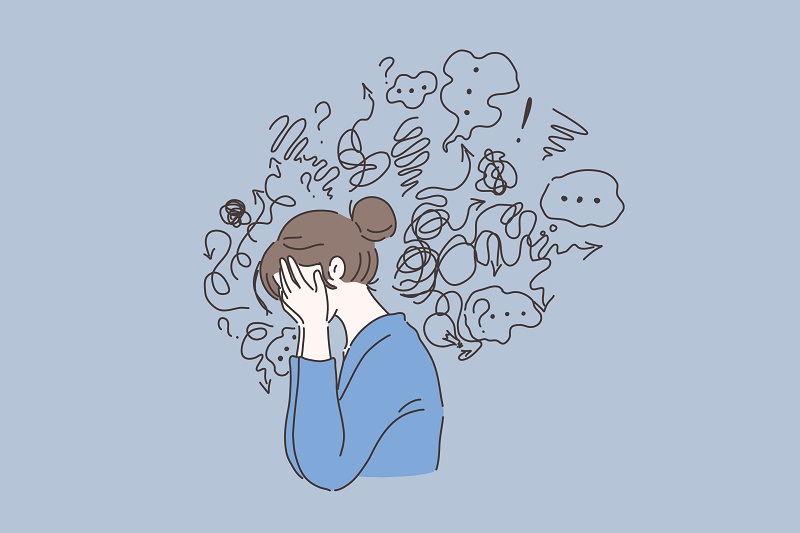 After the coronavirus pandemic (in Dutch), the RIVM expressed concerns. The research institute identified loneliness, performance pressure, stress, and sleep problems among students in 2021. How is this group doing now? To answer that question, Cedric Stalpers, together with students Klinische Kinder- en Jeugdpsychologie en Positieve Psychologie (Clinical Child and Youth Psychology and Positive Psychology), conducted a survey among 327 university of applied sciences and university students from Tilburg and the surrounding area.
A generous seven
The results are startling. In fact, most students are doing quite well. Student well-being is much like a bicycle race, the survey shows: a strong leading group, a large pack, and a vulnerable group of those lagging behind can be distinguished.
The leading group, which gives more than an 8 as a rating for their own lives, includes a quarter of all students. The pack, who give themselves well over a 7, comprises more than half of the students: more than 60 percent. The vulnerable group lagging behind, 15 percent of students surveyed, give life a grade no higher than a 5.7.
Vulnerable students
So there is a group that does not fare as well. Students who are lagging behind differ greatly in personality from the pack and the leading group: 'Vulnerable students are emotionally less stable and more prone to gloom. They like to keep to themselves and isolate themselves. Remarkably, they think of others more than themselves. It is precisely the group that is most vulnerable that notably often sacrifice themselves for another,' Stalpers states.
Student Psychologist
A majority of respondents indicate that their own study program shows little interest in their mental health. In addition, it does not teach them how to deal with setbacks, understand emotions, or get a grip on their own lives: 'It is worrying that the vulnerable students lagging behind in particular experience the least support from their own study program.'
Another finding of the survey: this very vulnerable group, of all those surveyed, dares least to see a counselor such as a student psychologist. 'Almost half of them experience some initial hesitation. That while this vulnerable group experiences more study stress and has less resilience compared to the other two.'
Helping the vulnerable
According to Stalpers, the RIVM (in Dutch) may have painted too negative a picture of student well-being: '85 percent of students are doing 'reasonably well' to 'well' mentally.' At the same time, the most vulnerable group does experience the highest threshold for seeking help'.
He hopes that the students who are doing well will also look back: 'In the sports world, the leading group usually wants to break away from the pack and leave the rear far behind. As a humanist, however, I hope that the leading group slows down and helps the vulnerable group move forward.'
Translated by Language Center, Riet Bettonviel