Summer news: from pannenbier to the return of De Koning
If there is news at the university during the summer, but no one on the empty campus hears about it, did it actually happen? Yes it did. There were awards, premiums, and pannenbier, and an old acquaintance returns. A review of summer news.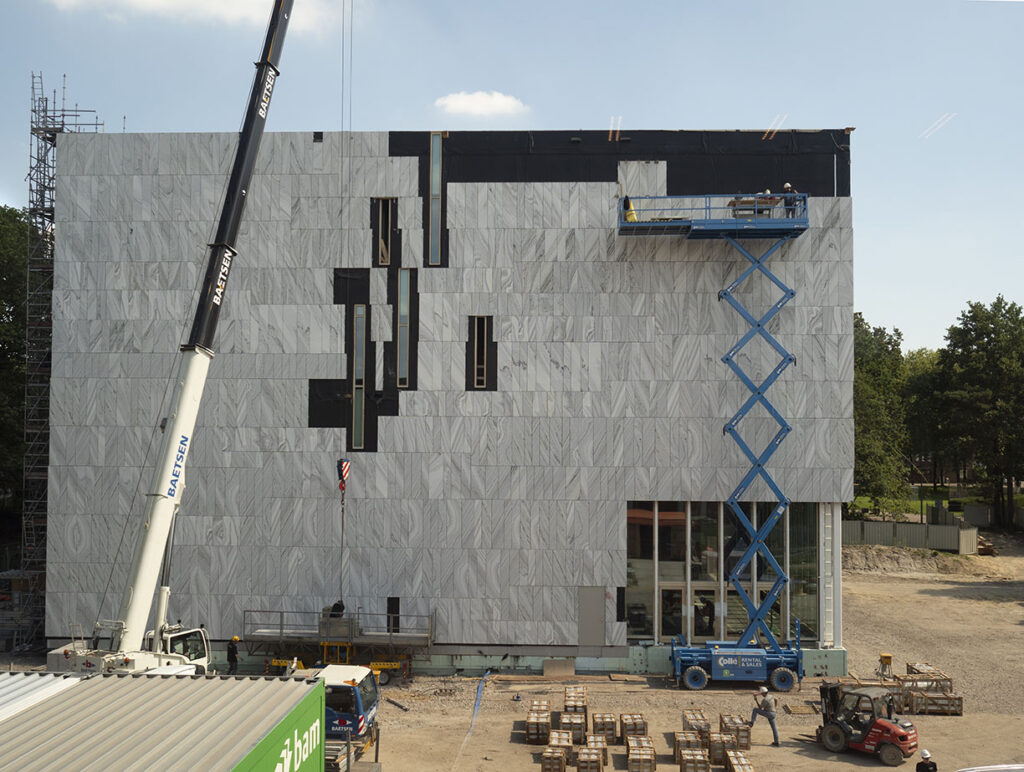 Pannenbier
In the construction industry, a drink is traditionally served to construction workers when the highest point is reached, the pannenbier. For the brand-new Marga Klompé building, on the station side of the campus, that moment was on Monday, July 10.
Not only the highest point, but also the green character of the building is worth a celebration, Vice-President of the Executive Board Paulina Snijders and Regional Director Jos Jammers of construction company BAM emphasized on the occasion.
The education building with a wooden construction and natural stone paneling is built in a sustainable and circular manner. The building is scheduled to be finished in the coming months and open its doors in early 2024.
De Koning returns
For a very long time, the university's Executive Board will not have to do without a vice-president. This summer it was announced that Wilma de Koning will succeed Paulina Snijders who left on September 1.
De Koning is an old acquaintance of the university. Between 2001 and 2009, she was successively Director of the School of Economics and Secretary/Director of the university. She then went on to serve as a board member at Fontys, Vice-President of Radboud University and Director of the KNAW. De Koning will begin her new job at her old workplace on November 15.
Hooray for Hans-Georg
EAIE may seem to come from the chorus of the song about Old MacDonald, but it is, of course, the abbreviation for the European Association for International Education. It is also the organization that, this summer, awarded Secretary of the University Hans-Georg van Liempd the Award for Outstanding Contribution.
This did not come out of the blue. Van Liempd had long been mister internationalization in Tilburg, and in that role, he was also very active within the EAIE. Among other things, he served as its Vice-President and then President.
Shower of grants
The annual NWO shower of grants for young researchers who recently obtained their PhDs did not skip Tilburg. Nine promising Tilburg talents received a Veni grant of up to 280,000 euros.
Especially in Behavioral Sciences, it was a hit. Maria Bolsinova, Bastian Jaeger, Melissa De Smet, and Nora Waitkus are the lucky ones. At the School of Humanities, the grants go to Huub Brouwer and Jimmy van Rijt. And further honors go to legal scholars Richard Clements and Shirley Kempeneer and also to economist Thomas Breugem.
Translated by Language Center, Riet Bettonviel