Support gathering earthquake Morocco in Maranatha church
The devastating earthquake in Morocco has claimed many victims. Tilburg University students and employees have also been directly and indirectly affected by this disaster. For them, the university is organizing a support gathering in the Maranatha student church next Monday.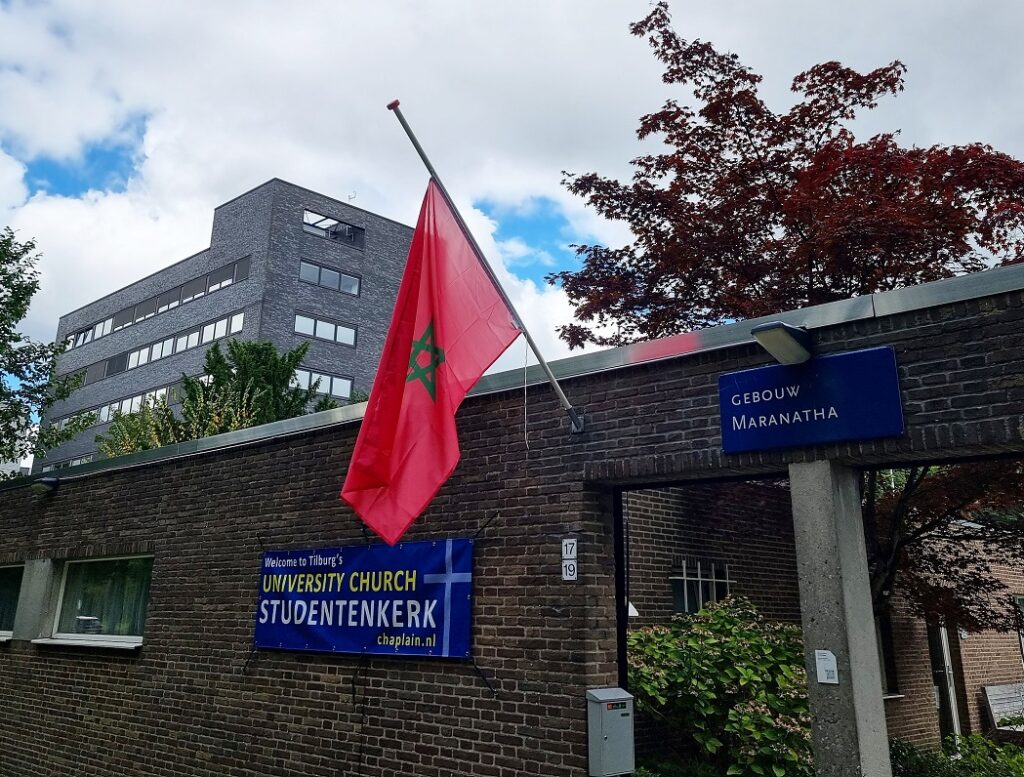 Lees dit artikel in het Nederlands
With the Moroccan flag at half-mast, Maranatha student church extends its sympathy to the Moroccan community in Tilburg after last week's devastating earthquake. Tilburg University students and employees can also share their concerns, grief. and powerlessness with each other on Monday, September 18 in the meeting room of the church. A living room gathering will then take place from 3 to 4 p.m.
'There will be tea; there will be halal sausage rolls; and I will also be there to talk to visitors,' says student chaplain Michiel Peeters. 'We are available for people directly or indirectly affected by the disaster, but also those who want to show their sympathy or take action are most welcome.'
A listening ear
The meeting space was also opened in February of this year following the severe earthquakes in Turkey and Syria. 'That first gathering attracted over fifty visitors,' says Peeters. 'Especially exchange students from Turkey and from Syria visited those gatherings. We noticed that visitors appreciated having somewhere to go where everything was focused on about that enormous disaster.' In addition to being a place for support and a listening ear, support initiatives emerged in the living room.
Again, the chaplain hopes to create a welcoming place where people can experience that they are not alone. 'It is a informal gathering for everyone and if there is a need, we will continue it on the following Mondays.'
Students and staff who need or wish to offer support can also visit a separate university information page.
Translated by Language Center, Riet Bettonviel