Election results: Party Front is the largest student party again
Party Front is back at the top. The student party is represented in the University Council next year with five seats. For Party SAM the elections were disappointing. The party has to settle for four seats.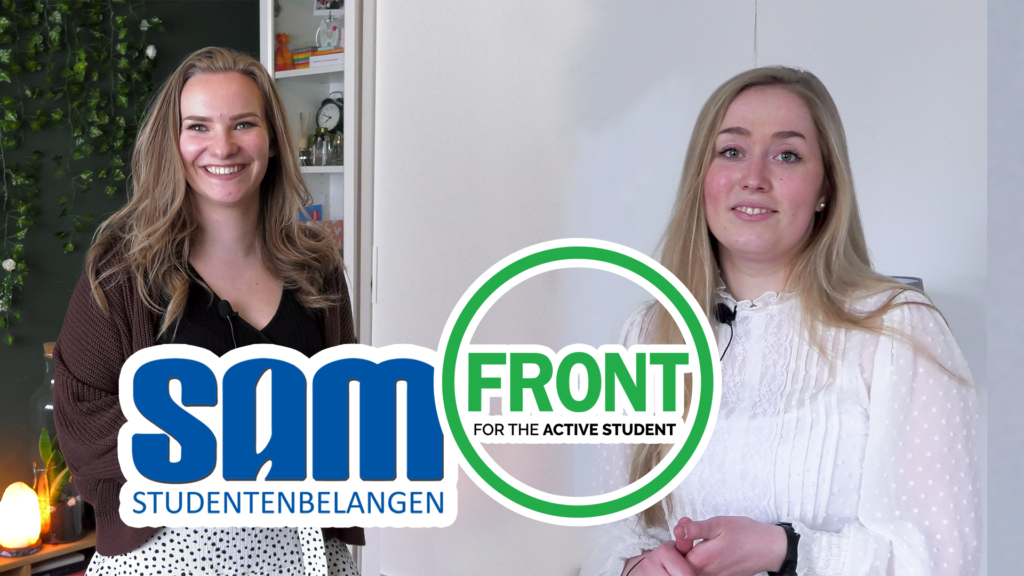 It was the million dollar questions. Would party SAM maintain the gains of last year? Then the party made history by breaking the hegemony of party Front after six years. But now that the election results are known, only one conclusion is possible: it is business as usual. Party Front can call itself the largest student party of Tilburg University.
The difference between the two parties is small. Group Front received 2,718 votes, Group SAM received 2,591. The University Council elections had a turnout rate of 29.2 percent. A slight decrease from last year (Dutch only) when the turnout rate was 29.8 percent.
School Councils
Students could vote not only for the University Council, but also for the School Councils. Here, too, Party Front can celebrate. The Party is heading forwards in the School Councils with its Active Parties.
At the Tilburg School of Economics and Management (TiSEM), Active TiSEM is now even the largest party with five seats. Party ECCO has to settle for only two seats. This is a major loss for the party, which has long been the only student party in the Council, and always the largest.
In the remaining School Councils, the classic decentralized student parties retain a majority, but see a significant growth in Front's Active Parties.
At the Tilburg School of Social and Behavioral Sciences (TSB) and Tilburg Law School (TLS), the Active Parties captured three seats, at the Tilburg School of Humanities and Digital Sciences (TSHD) it was two. Party Vrijspraak (TLS) and Party Stimulus (TSB) will each have four seats next year, Party Dante (TSHD) will have three.
Coronavirus
Party Front participated in the elections at the decentralized level for the first time last year with its Active Parties (Dutch only). This led to a lot of criticism (Dutch only) from the classical student parties. This does not seem to affect the Active Parties. At all Schools, they have won more seats compared to last year.
This year's elections and election campaigns were held entirely online. This probably explains the relatively low turnout rate for the University Council. Before the coronavirus, the turnout rate was above forty percent.
Next year, there will be another election. Then, elections are held not only for the student parties but also for the employee parties.
Translated by Language Center, Riet Bettonviel