TiSEM lecturers see fewer and fewer students at lectures
Since the coronavirus measures were relaxed in February of this year, there is again room for education on campus. However, that does not mean that students are once again flocking to the lecture halls in droves. In fact, within TiSEM, attendance is lower than it was before COVID-19, it appeared in the School Council meeting.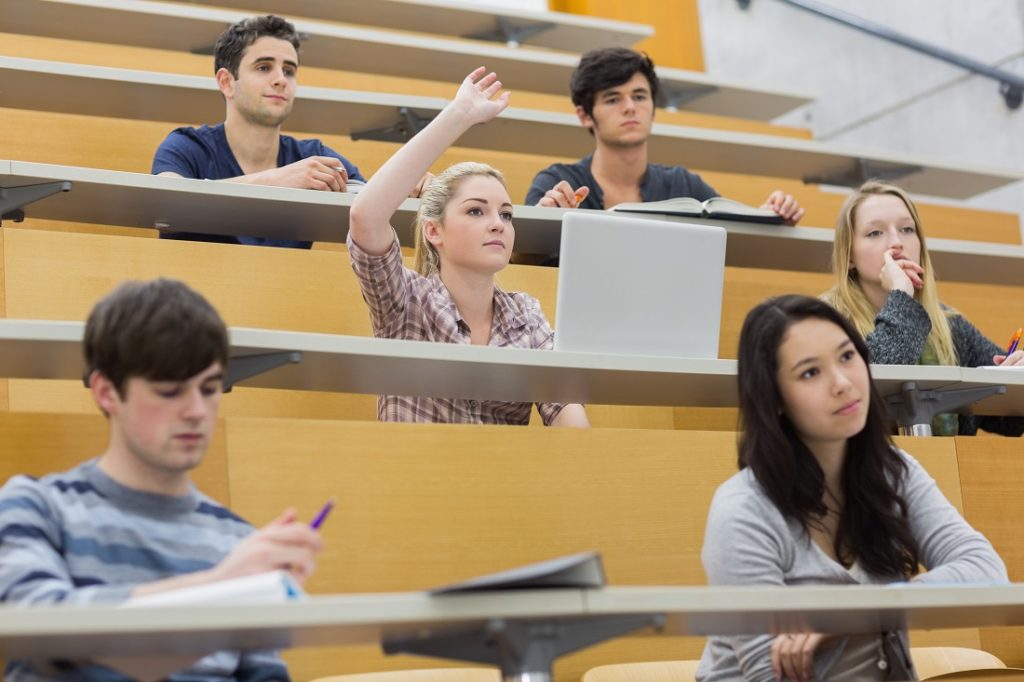 Hybrid education, that was the university guideline of the past few months. Lecturers were allowed to decide whether they offered their courses physically or by means of an online connection. Within the Tilburg School of Economics and Management (TiSEM), however, lecturers who opted for campus education could count on few student visitors.
"The numbers are lower than they were before the pandemic," notes Pavel Cizek of TiU International at the School Council meeting. He wonders aloud how faculty can motivate students to come to campus. Jeroen Kuilman, both lecturer and Vice-Dean of the School, shares Cizek's observation. "I feel like something has changed in this two-year period of being at home. Student engagement seems to have suffered."
Other lecturers also expressed their concerns in the meeting. According to Marjan Groen of Independents, decreased attendance is not only noticeable in offline lectures but also in online classes. She hopes that students realize that they cannot make do with online materials alone. "Watching digital knowledge clips is not enough to succeed in the course," she says.
Back on track
Moderate attendance, according to Cizek, would correlate with poorer results, which is confirmed by Kuilman. However, he makes a distinction between two groups of students. Where one group performs significantly worse because of hybrid education, it actually works better for another group.
Still, Kuilman thinks they should do everything they can to get the ailing students back on track. The management team has therefore asked the course coordinators to organize more educational activities on campus, without live recordings.
However, this is met with resistance from student parties. Loes Obdeijn of Active TiSEM says that students actually benefit from the flexibility of online lectures. Hugo Uitdehaag of ECCO says that students have already made plans for this semester, assuming that the online option for lectures remains. They will feel cheated, according to Uitdehaag, if lectures suddenly take place partly on campus. He therefore suggests that this change only be implemented as of next academic year.
The Executive Board already announced (Dutch only) in February that it wanted to return to old-fashioned offline education as of the fourth block —which starts this month. However, this comes as a surprise to Uitdehaag: "If that is the case, then it should be communicated more clearly.
University-wide
Earlier, a similar message came from the School Council of the Tilburg School of Humanities and Digital Sciences (TSHD). There too, lecturers are concerned about the fact that students no longer come to the physical lectures. It thus appears to be a university-wide problem.
Translated by Language Center, Riet Bettonviel