Tilburg University goes all out for big increase in student housing
Tilburg University wants to have up to 3,500 additional student housing units by 2025. To this end, the university is busy consulting with various Tilburg partners. The demand for more student housing is great.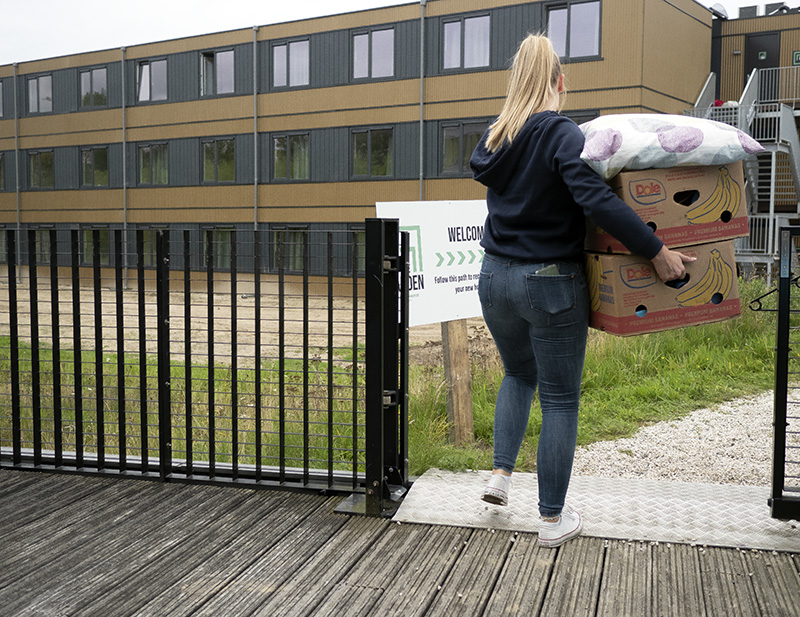 The number of students at Tilburg University has increased rapidly in recent years. As has the proportion of international students. To accommodate students, the number of student housing must be increased in Tilburg. And quickly. "We are doing everything we can to provide more student housing," said Paulina Snijders, Vice-President of the Executive Board, during last week's University Council meeting. "But we can't build them ourselves."
Rapidly building student houses on its own, the university is not allowed. So intensive consultation is needed with the parties to the covenant concluded in 2020 that aims to combat the housing shortage among students. This covenant involves not only Tilburg University and the educational institutions of Fontys and Avans, but also the municipality of Tilburg and housing corporations WonenBreburg and TBV Wonen.
Affordable living
The covenant previously set a target of 1,900 additional student housing units. The university is now raising that ambition to a maximum of 3,500 additional housing units by 2025. This does not exclusively involve new constructions, but also the conversion of already existing buildings into student units.
The university also wants to encourage so-called "partial constructions," where students are accommodated with host families, for example. Student party SAM has already entered into a partnership with a Tilburg couple that offers students temporary accommodation. Another possibility being considered is housing students in dorms, where they share rooms.
Counseling internationals
The Executive Board is positive during the University Council, so are the student parties and employee parties. However, student party Front points out that the housing must remain affordable for students in times of rapidly rising prices. Party TiU International thinks that the university should offer proper guidance on the Dutch housing market especially to international students.
Many student houses are expected to be built in the Knowledge Quarter (Kenniskwartier), the area between Ringbaan-West, Professor Cobbenhagenlaan, Tilburg University, and the Westermarkt.
Translated by Language Center, Riet Bettonviel